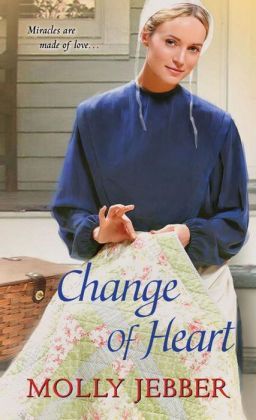 Purchase
Keepsake Pocket Quilt #1
Zebra
July 2015
On Sale: June 30, 2015
Featuring: Becca Yost; Matt Carrington
288 pages
ISBN: 1420137611
EAN: 9781420137613
Kindle: B00ONTR6NS
Paperback / e-Book
Add to Wish List

Amish | Inspirational Historical | Inspirational Romance
A modern new century brings a young Amish woman an unexpected new life—and a chance to discover love's true way home…

Ohio, 1899. Soft-spoken midwife Becca Yost lived by her Amish faith's strict rules—until her fiancé jilted her before their entire community. She's never been away from home, but the bustling Englischer town of Massillon, Ohio, is a welcome unexpected refuge. Especially when she goes to work for Dr. Matt Carrington, who shares her passion for healing those in need. His outgoing spirit and gentle strength show Becca a surprising new world of choices—and irresistible love. But there is one formidable obstacle: Matt's wealthy mother is determined her son will marry a society woman.
With her newfound resolve challenged, Becca decides that she and Matt must not be destined for each other after all. She accepts that she will have to forge a life alone—until a wrenching crisis and life-changing revelations teach her that true faith lies in all things, especially impossible second chances. . .
Keepsake Pocket Quilt
Comments
21 comments posted.
Re: Change Of Heart

Setting
(Marissa Yip-Young 5:28am July 10, 2015)
I do love reading about the Amish people .All they do fascinates me , they can make the most beautiful things with their hands and their heart. They seem to put their love and faith into all they do .I hope to read this book soon . Thanks for this giveaway.
(Joan Thrasher 10:29am July 10, 2015)
It's interesting to read about a different lifestyle.
(Wilma Frana 11:22am July 10, 2015)
Amish Romance is meaningful and captivating.
(Sharon Berger 11:30am July 10, 2015)
I've always found the Amish people interesting. I also find
it amazing how they are able to get by on such with such a
simple life. I've had the pleasure of meeting a couple of
Amish people, and was beyond thrilled to have a wonderful
conversation with them. To have their talent when it comes
to making quilts would be such a blessing. I'm totally
amazed to see their handiwork!! Reading about them gives me
a little window into their world, and helps me to understand
them a little better, so that the next time I'm having that
conversation, I don't need to feel so awkward. I'm looking
forward to reading your book, since I can feel the love you
have for the Amish people, as well as people as a whole.
Congratulations on your latest book!! I'm also looking
forward to your Christmas series as well. It sounds
wonderful!!
(Peggy Roberson 11:36am July 10, 2015)
Always great to find another author who writes amish fiction.
(Kim Amundsen 12:54pm July 10, 2015)
Here in England we don't have any Amish communities. I like the way the books are written with their faith intertwined seamlessly and without being too preachy which can be off putting. Amish romance with its gentleness and serenity is a welcome contrast to the explicitness of today's contemporary romance.
(Manda Ward 1:51pm July 10, 2015)
Marissa, Joan, Peggy, Kim and Manda:

Thank you so much for your kind words. Its readers like you that make the writing journey fun and encouraging!

Molly Jebber, "Change of Heart"
(Molly Jebber 2:51pm July 10, 2015)
I love to read about the Amish, they live so different, simple and simple is good.
(Debbie Haston 3:31pm July 10, 2015)
I like the honesty and faith of the Amish people.
(Leona Olson 6:14pm July 10, 2015)
i love the simple faith of the Amish
(Shelia Hall 9:13pm July 10, 2015)
Amish people are simply interesting subjects, their life style is so unique.
(Gladys Paradowski 10:28pm July 10, 2015)
I like to read about the Amish way of like but not ready to
live that simple yet!
(Mary Hay 11:25am July 11, 2015)
To put it simply, it is clean reading and it has heart.
(Nancy Luebke 3:11pm July 11, 2015)
I love to read about different lifestyles such as the Amish
people.
(Christine Schultz 3:21pm July 11, 2015)
My mother's family are German Lutheran farmers from Michigan.
There are enough similarities to the Amish way of life that for
myself and some of the older relatives, this genre is highly
enjoyable.
(Marcia Berbeza 10:03pm July 11, 2015)
the books in yours series seem great adn would love to love an blog on them on the stoies
(Desiree Reilly 12:19pm July 12, 2015)
I like Amish stories because life sounds so simple and it is also about faith.
(Kai Wong 5:57pm July 12, 2015)
I love Amish romances because they are faith based. Reading about and knowing people who are willing to stand out as Christians is so inspiring.
(Flora Presley 6:01pm July 12, 2015)
I love the Amish they are always so nice at market and
they are so simple. There children are always really good
and doing crafts that i can't do. They are so religious
that it is great and also have the neighbors and
community that is one like family . the Amish is
something that i learn everyday about and they are so
different than myself living in Calif moving to Iowa.
Love reading about them!
(Peggy Clayton 12:25pm July 13, 2015)
I love reading about they way of life and how they meet there spouses.
(Kim Amundsen 10:13am July 14, 2015)
Registered users may leave comments.
Log in or register now!