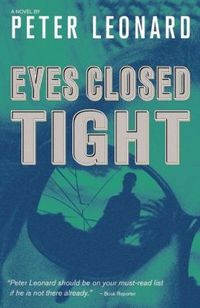 Purchase
Story Plant
March 2014
On Sale: March 4, 2014
Featuring: O'Clair; Virginia
ISBN: 1611881145
EAN: 9781611881141
Kindle: B00FO81YSA
Paperback / e-Book
Add to Wish List

O'Clair is a former Detroit homicide investigator who now owns a motel in Pompano Beach, Florida in his retirement. He runs the place with his much younger girlfriend, Virginia, who's a knockout and can fix anything. One morning, he's cleaning up after the previous night's partiers when he sees a lovely young woman stretched out asleep on a lounge chair. He shakes her gently. Then he touches her neck and feels for a pulse. There isn't one. Her skin is cold, body starting to stiffen, definitely in the early stages of rigor.
When a second girl is murdered, O'Clair knows someone is trying to send him a message. The way the girls are killed reminds O'Clair of a case he investigated years earlier. Now convinced the Pompano murders are related, O'Clair returns to Detroit Police Homicide to review the murder file and try to figure out what he might have missed.
And when Virginia is kidnapped by the killer, the stakes grow exponentially higher.
Comments
23 comments posted.
REALLY need a "relentless, surprising & deeply satisfying"
book to get me through this wicked winter!! hope it's my
lucky day.
(Michelle Omalley 6:14am March 10, 2014)
love a good mystery!
(Lynn Anderson 8:46am March 10, 2014)
This sounds like a great book I'd love to read!!!!
(Bonnie Capuano 9:24am March 10, 2014)
Your book sounds very interesting. I would really like to read it.
(Kathy Morrison 9:30am March 10, 2014)
this sounds really good love mysterys
(Denise Smith 10:50am March 10, 2014)
Since I grew up in Detroit, and still live in Michigan, this is not only a book I'd love to get my hands on, but one I'd pass on to my Husband, as well as a few other people!! What a great story line, and I'm glad that you've taken on the same genre as your Father!! This sounds like a real hang-on-to-your-hat type of book, and I'm ready to go on that ride!! Congratulations!!
(Peggy Roberson 11:16am March 10, 2014)
I like a good mystery and this one appeals to me.
(Anna Speed 11:37am March 10, 2014)
Mysteries are my favorite genre hands down and this sounds
really good!
(Denise Austin 12:34pm March 10, 2014)
i have not seen your book and i love to read new books from
new authors and then i use the site that i am on
(Desiree Reilly 12:46pm March 10, 2014)
Your novel sounds captivating and unique. Best wishes and
much success.
(Sharon Berger 1:20pm March 10, 2014)
Thanks for the intro to a new to me author.
(Anne Muller 3:21pm March 10, 2014)
One of my grade school friends also turned out to be a detective in my
hometown & I never would have guessed that would be in his future! It sounds
like you have really done your homework with this novel & it sounds intriguing.
(Sheila Veikune 3:26pm March 10, 2014)
Intriguing! I love a good mystery and I think this will be added to my TBR pile.
(Ruth Ayres 4:51pm March 10, 2014)
How wonderful to be a 2nd generation author. Would love to
win and read.
(Robyn Roberts 7:34pm March 10, 2014)
Sounds like a good read. It's nice to see him following in Dad's notable writing footsteps.
(G S Moch 8:20pm March 10, 2014)
SOUNDS LIKE MY KIND OF BOOK
(Debbi Shaw 9:07pm March 10, 2014)
A good mystery is a GREAT read
(Debbie Rudder 9:13pm March 10, 2014)
I love a good mystery book. I love to see if I could figure out who done it, how, what is the motive, and where (if that is the question).
(Kai Wong 11:06pm March 10, 2014)
Love a good thriller that keeps me up and turning the pages.
(Barbara Wells 11:07pm March 10, 2014)
Detroit and a murder mystery---sounds like a good read for a northern Michigan boy.
(Richard Burr 11:45pm March 10, 2014)
On my reading list. How fantastic.
(Mary Preston 1:16am March 12, 2014)
sounds like a good book
(Sarah Hansrote 2:45am March 12, 2014)
You're ride along sounds like it raised your sights. Boy
that must have been some night. Thrillers, police
procedurals and the workings of both the good guys and bad
make lively reads.
(Alyson Widen 7:05pm March 14, 2014)
Registered users may leave comments.
Log in or register now!