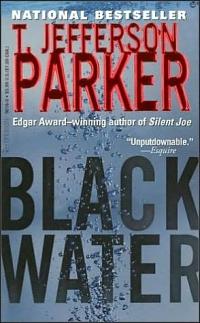 Purchase
Detective Merci Rayborn is back! From the bestselling, Edgar-nominated author comes a new novel crackling with murder, love, betrayal ? and marking the highly anticipated return of detective Merci Rayborn.
Hyperion
March 2003
Featuring: Merci Rayborn
416 pages
ISBN: 0786890169
Paperback (reprint)
Add to Wish List

Welcome to a cat and mouse game that only bestselling novelist T. Jefferson Parker could script. A beautiful young woman is dead in the bathroom of her home. Her husband β€" a promising young cop named Archie Wildcraft β€" is shot in the head but still alive. It looks like an attempted murder/suicide, but something tells Detective Merci Rayborn that there's more to the story. When the suspect vanishes from his hospital bed, he draws Merci into a manhunt that leaves the entire department questioning her abilities and her judgment. Is Archie's flight the act of a ruined mind, or a faithful heart? Is his account of the night his wife was murdered half-formed memory, or careful manipulation? Merci and Wildcraft head for a collision in a dizzying succession of cryptic clues, terrifying secrets, and painful truths. This sharp new thriller will satisfy Parker fans across the country β€" and leave first-time readers clamoring for more.
Comments
No comments posted.

Registered users may leave comments.
Log in or register now!