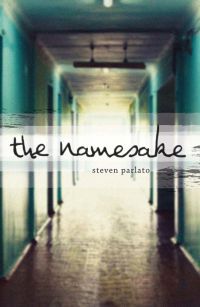 Purchase
Merit Press
January 2013
On Sale: January 18, 2013
288 pages
ISBN: 1440554579
EAN: 9781440554575
Hardcover
Add to Wish List

Gifted artist? Standout student? All his teachers are sure certain that Evan Galloway can be the graduate who brings glory to small, ordinary St. Sebastian's School. As for Evan, however, he can't be bothered anymore. Since the shock of his young father's suicide last spring, Evan no longer cares about the future. In fact, he believes that he spent the first fifteen years of his life living a lie. Despite his mother's encouragement and the steadfast companionship of his best friend, Alexis,
Evan is mired in rage and bitterness. Good memories seem ludicrous when the present holds no hope. Then Evan's grandmother hands him the key--literally, a key--to a locked trunk that his father hid when he was the same age as Evan is now. Digging into the trunk and the small-town secrets it uncovers, Evan can begin to face who his father really was, and why even the love of his son could not save him. In a voice that resonates with the authenticity of grief, Steven Parlato tells a different kind of coming-of-age story, about a boy thrust into adulthood too soon, through the corridor of shame, disbelief, and finally...compassion.
Comments
30 comments posted.
Re: The Namesake

The book sounds great. Love that faith plays a role in it.
(Pam Howell 7:13am November 12, 2013)
I'm anxious to read your book, because I can feel the passion that you've put behind it. However, I don't feel that it takes a suicide for a person to go through that type of emotion, although I may change my mind after reading that book. At this moment, I feel that the death of a loved one, especially a parent, puts a person through a gambit of emotions and can, at times, put them in dark places - especially if there were things that were unresolved before their death. My Mother passed away from Alzheimer's, and how I would have loved to have a Mother who was emotionally there, who I could have shared so much with until her death. Instead I had good memories, but had to deal with a 5-year-old, on a daily basis, who fortunately knew me until her death. I still feel like it was yesterday, but can understand where you're coming from in your book. That's where the interest comes from in reading it. Thank you for your persistance.
(Peggy Roberson 9:41am November 12, 2013)
I am looking forward to be able to read your book. I believe that many of your readers can relate to the storyline in one way or the other. When a family member passes and their is little or no closer due to having grown apart, many emotions pop up with the sudden loss. My mother passed away shortly after my family decided to return back to our hometown, to be closer to family - we had been gone for many years, so it was exciting to be coming home. My emotions were running in many directions, and I can only say that I wished I had returned sooner to be able to spend more time with "mom" before she passed, and I miss her so much. Thank you for taking the time and thought into writing this book - it sounds like one from the heart.
(C Culp 11:15am November 12, 2013)
Book sounds awesome. Congratulations!!!
(Vicki Hancock 11:28am November 12, 2013)
Faith is an important part of who we are. Some people choose
to ignore this link to our Creator and deny that it exists.
The book sounds like a good read.
(Marguerite Guinn 11:40am November 12, 2013)
This book sounds great. Hope I win a copy.
(Sarah Bauman 12:08pm November 12, 2013)
Wow, Congrats on your new book: THE NAMESAKE. Your new book
hits Home for me because my uncle committed suicide when I
was young and used to play on his farm in Kansas. Uncle
Kenny's death really hurt me a bunch and still does to this
day. I have been writing Poetry since I was young and I
believe that your new book would be great for me to win and
read this Fall. I wish I could have saved my uncle from
suicide and others that hurt themselves too. You know that
you could name your 2nd book: THE SWEET AND BITTER NAMESAKE
as a follow up to this great book. Thank You very much.
Cecilia CECE
(Cecilia Dunbar Hernandez 12:50pm November 12, 2013)
Hey everyone,

Thanks for the very kind comments, and good luck!

All best,

Steven
(Steven Parlato 6:20pm November 12, 2013)
When I first started reading this post I almost passed it by but I am glad I kept reading, I think I really need to get this. There are lessons here for me. Thank you.
(Patti Paonessa 8:48pm November 12, 2013)
Quite an interesting title for the book. It makes me curious about the story and what lesson is the readers to learn about.

Congrats on your book.
(Kai Wong 11:28pm November 12, 2013)
Interested in obtaining your book for my grammie. she is an avid reader. She has not been well recently but would brighten up with your book.
(Julio Herrera 12:26pm November 13, 2013)
interesting
(Patricia Lambert 2:01pm November 13, 2013)
I am sure your book will be a hit with the Christian crowd. I wish you the best of success on your new release.
(Susan Coster 5:17pm November 13, 2013)
This books sounds interesting and for me to learn by reading
The Namesake. Happy to read you have added faith in this
story. Curious about the key and see what happens.
(Mary Brandis 11:38pm November 13, 2013)
I like to read interesting books and yours sounds good.
(Gloria Muniz 11:03am November 14, 2013)
I am looking forward to reading your book. Sounds amazing.
(Judy van Ryn 11:59am November 14, 2013)
Have not read any of your books. Would not mind winning one.
(Judy Ferguson 2:55pm November 14, 2013)
Sounds like a great book - definitely one I'll be checking
out.
(LaRonda Atchison 3:07pm November 14, 2013)
I am an avid reader always have a book with me. I have not read any of your books yet but would be interested. Thank you for your contest!!
(Carol Oddy 3:51pm November 14, 2013)
After losing a great grandson at the age of 3 1/2 to a gunshot from his fathers pistol, our family has gone through
all the horrible emotions. Your book sounds like a great read. There are many lessons in life and how we each move
forward.
(Barbara Wells 6:41pm November 14, 2013)
As a devourer of books, I think this is one which will
resonate with the reader long after the book is read. As a
parent and a writer of poems, I've also found it's easier to
help other people with their problems including forgiveness
than it is to do the hard work on yourself.
(Alyson Widen 8:40pm November 14, 2013)
Thanks to all for the nice comments and for sharing some of your own experiences. It is certainly true we all face challenges and losses, whether through suicide or other terrible situations. My hope is that THE NAMESAKE will resonate as a story of hope even in the face of such immeasurable loss. I wish I had a copy for everyone! Good luck!
(Steven Parlato 10:26pm November 14, 2013)
This does sound like a very interesting read.
(Mary Preston 5:34am November 15, 2013)
I think one of the biggest lessons I learned was when I went to work for Family Assistance Administration, otherwise known as the "welfare office". We had to ask young ladies who got them pregnant and how they got pregnant. I thought I was a really liberal person, but I found that I was actually really conservative. I was shocked daily by some of the stories I heard.
(Sandy Fielder 2:29pm November 15, 2013)
Looking forward to the read.
(Deb Diem 3:10pm November 15, 2013)
Your book sounds great, definitely can't wait to read! Thanks
for a chance to win it!
(Tabitha Keener 6:19pm November 15, 2013)
I don't usually read books with a teenage boy as the main character, but this one sounds like an exception. Thanks for the sweepstakes.
(Anna Speed 11:07am November 16, 2013)
Sounds like a good read is in my future! :) Looking forward to it. Thanks for the giveaway.
(Vennie Martinisi 11:28am November 16, 2013)
We all need to work on trusting others, it is hard once that has been broken and seems like more and more we all need to find forgiveness for others and broaden our own hearts and minds to give others the chance.
(Darci Paice 12:07pm November 16, 2013)
read for many different reason and love these type of books. Thanks
(Lisa Fitzgibbons 9:30pm November 16, 2013)
Registered users may leave comments.
Log in or register now!