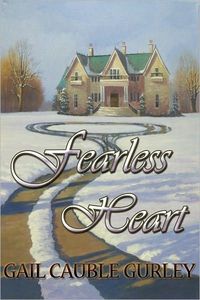 Purchase
World Castle Publishing
July 2011
On Sale: July 5, 2011
Featuring: Molly Fulton; Robert Blair; Stephen Blair
260 pages
ISBN: 1937085058
EAN: 9781937085056
Kindle: B0058V62X0
Paperback / e-Book
Add to Wish List

A young family struggles to survive during America's Great Depression while a mysterious benefactor relentlessly searches for them. They move from the slums of New York to a mansion in upstate New York on a journey that will forever change their lives and their destinies.
Robert, Ellen and Stephen Blair are a small family living in the slums of New York City during the Great Depression in 1930. Robert works on the docks with other men in similar situations and develops deep friendships with them as well as with the Danford family living across the hall. Robert frequently notices a black limousine as he walks to and from the docks. He is curious about its presence in his neighborhood.
Robert returns to work after Christmas and learns the company has closed their office at that location. He and Cletus Danford are without work. He returns home to tell his family and then he and Cletus embark on a quest to find more work. As he leaves the building, the black limousine he has seen previously stops in front of him.
Molly Fulton and her chauffeur Walter Monroe exit the limo. Molly offers Robert a job on her estate making $3 a day. He eagerly accepts this generous offer, in shock that this opportunity literally fell into his lap. Cletus finds a job at a local grocery store the same day and the friends rejoice over their good fortune.
Walter picks Robert up each morning and brings him home each night but Robert is concerned that the estate is more than an hour out of the city. A snowstorm strands Walter in the Blair apartment and he reports back to Molly regarding the living conditions of the family. Molly is a generous and kind employer and is deeply concerned regarding their hardships. She offers Ellen a position as house manager for Fulton Manor and requests that the family move into the manor. They accept her offer.
The small family settles in quickly and Molly thrives with their presence. She and Stephen develop a fast friendship. Stephen contracts pneumonia shortly after arriving at the manor but makes a slow recovery thanks to excellent medical care provided by Molly.
On a trip to the village near the manor after Stephen recovers, Dooble Howell, a man with a disability, is hired to help on the estate so that Robert can work in the Fulton Engine Company. In the spring, Ellen discovers that she's pregnant and Patty Darby is hired to help with the cleaning and cooking at the home. Dooble and Pattie fall in love and are married in the manor at Thanksgiving.
The day after Christmas, Ellen gives birth to a little girl and at Stephen's suggestion, she is named Molly Elizabeth, after Molly Fulton.
The Danfords and their two small children leave New York and join their friends and the work force at Fulton Manor
In February, Molly suffers a minor heart attack and Robert learns that she is his biological mother. She was forced by her father to give Robert up for adoption when Robert's father was killed in a riverboat accident before he and Molly were married. Molly had been searching for Robert since his birth in a home for unwed mothers. Robert is shocked but understands what happened when his mother explains to him after her return from the hospital. He also understands her acceptance of his family and her love of the children. He is able to visit his father's grave and have closure regarding his personal history. Molly adopts Robert so that the whole family can have the Fulton name as they are rightly entitled.
Fearless Heart is filled with charming, believable characters and is a reminder of the dark days of the Great Depression in America while celebrating the courage and strength of the human spirit in times of adversity and hardship. Heartwarming bravery and determination under the most adverse conditions offer hope, entertainment and encouragement to the reader.
Comments
29 comments posted.
Re: Fearless Heart

The book sounds interesting. Thanks.
(Pam Howell 7:48am May 5, 2013)
Your summary of the book sounds great! Can't resist a book like that! Congrats!
(May Pau 8:46am May 5, 2013)
this book sounds really good love to read this
(Denise Smith 9:09am May 5, 2013)
Now this is the type of book I'd love to read. Thanks!
(Bonnie Capuano 9:10am May 5, 2013)
This sounds like something I'd be interested in reading. Thank you for the opportunity.
(JoAnn White 9:42am May 5, 2013)
I love hearing about the good, it is hard with the news lately...but seeing those that make it their goal to help others is so inspiring.
(Darci Paice 10:25am May 5, 2013)
Many of the lessons that my parents learned in their youth... during the Depression and then WWII were shared with their (nine) children. It was all real to them and therefore real to us. I would love to win/read this book!
(Betty Hamilton 10:40am May 5, 2013)
Your story sounds like one I'd love to read. I grew up hearing my father's stories about how tough the great depression was. He was always affected by it. During the worst part of it the only work he, his father and uncles could get was with the WPA.
(Carol Woodruff 10:47am May 5, 2013)
This profound novel resonates with me since it is meaningful
and depicts reality and characters who deal with trials and
tribulations. It would be wonderful to read this novel as
depth is what I enjoy and appreciate in an author.
(Sharon Berger 11:19am May 5, 2013)
I, too, remember the stories that my parents told me about the Great Depression. They had a great affect on me---and I've always been careful about debt and not living beyond my means. I'd love to read your book.
(Sue Farrell 11:38am May 5, 2013)
My parents told me many stories of the depression, and I believe it molded
them into the people they became.
(Lisa Garrett 11:58am May 5, 2013)
I have read the book and loved it because it helped restore my faith in human
kindness. I, too, have heard stories about the Great Depression, and I found the
characters to be truly believable and the story engrossing. I can recommend it
to anyone--even my mother.
(Ann Allnutt 12:05pm May 5, 2013)
Those of us who lived during those years or heard the stories from our parents were changed. I know I am careful about how money is spent and only spend what I have. Also, I try not to be wasteful.
(Anna Speed 12:48pm May 5, 2013)
Book sounds great. Thanks for a chance to win your book.
(Linda Hall 1:34pm May 5, 2013)
Great depression was quite a time. Glad that I was able to
miss that. But your book sounds good. I would like to win
it.
(Mary Hay 4:08pm May 5, 2013)
This sounds like my kind of book. I would love to read it. I
also love the cover!
(Gail Hurt 4:58pm May 5, 2013)
This story has been on my 'to read' list. I am so intrigued
with history and the lives of the people living through it.
Great post of the summary of your story, Gail.
(Judith White 6:34pm May 5, 2013)
My Parents told me stories about what their families had to go through to survive the Great Depression. It hit my Father's family a little harder, because he came from a family of 13 children, and his Father was injured at his job in the factory, resulting in the loss of one of his eyes. Back then, there was no workman's comp or any other insurance or lawsuit he could have filed (he worked for Ford Motor at the time), to take care of medical expenses or compensate him due to the accident on the job. He was unable to work again, and all of the kids were out on the street, doing what they could to bring money into the house to keep it going. My Father was working at a bakery at the age of 9. My Grandmother was doing sewing, which she was good at, and whatever else she could, besides raising the kids. I'm sure that your book would bring back a lot of memories for me. I, myself, know what it's like to be homeless, and would love to read about it in your book as well. Thank you for taking the time to keep History alive, since all generations should be aware of the struggles that prior generations have had. Not all parents take the time to make their children aware of things that went on in the past, and at least they can take the time to read about it.
(Peggy Roberson 7:23pm May 5, 2013)
Book sounds great!
(Cheryl McEwen 7:35pm May 5, 2013)
FEARLESS HEART sounds like a remarkable story.
(Mary Preston 8:02pm May 5, 2013)
MY OLDER REALITIVES TALK ABOUT THE GREAT DEPRESSION.
(Shelley Summers 8:04pm May 5, 2013)
Great storyline, just my kinda read. Enjoyed your depression blog.
(Sheila True 8:54pm May 5, 2013)
My mother was a child during the depression and she told me many stories of that time. Her dad earned 25 cents per day. They ate biscuits and red-eye gravy for breakfast. They saved and treasured everything which was then taught to us. Kindness, moral values, and care of physical things helped all of us to realize how difficult life can be. I fell that this knowledge would help my family to survive during difficult times to come. This book could provide such info to those who have no concept of living with so little.
(Grace Mitchell 10:11pm May 5, 2013)
Sounds like a great read and history lesson. Looking forward to reading it!
(Tracie Travis 10:11pm May 5, 2013)
It is so true. The younger generation don't know how the Great Depression affects everyone back then. I was just talking to one of my co-workers about the Great Depression and how WWII got started. She gave me a blank look like I was talking in a foreign language. I am glad that you could tell the story of the Great Depression in your book, Fearless Heart. There were no Social Security or FDIC back then. People lost money for having money in the banks.
(Kai Wong 10:29pm May 5, 2013)
My Mom taught me to recycle, repair and reuse long before it was fashionable. This attitude enabled me to be able to have more things and more savings than "just throw it away and buy new."
(Kathleen Yohanna 11:03pm May 5, 2013)
I have not found many books set in this period of time. I am retired and unable to drive so the ebooks are great for me as I read al the time. Thanks for the contest.
(Yvonne Butler 7:52am May 6, 2013)
This would be a great book for teenagers to read and learn from. Kids are so spoiled today, they have no idea what life was like during the Great Depression and how people struggled with so little and how hard and long they worked just to eat. I remember my dad's stories about WWII and how they starved aboard his naval ship and daily work duties in hot, humid, excruciating weather having to scrape and paint the entire ship on the outside while hanging on ropes and carry torpedoes all day on their shoulders and stack them on the opposite end of the ship. The young children from the islands would sell them bananas when they were near the beaches (and many of the kids had no clothes). I enjoyed reading the daily diary book one of my dad's fellow navy buddies wrote during the war, so I know I'll really enjoy your book even though I'm sure it's got many sad parts.
(Linda Luinstra 7:28pm May 6, 2013)
What a great topic to attack, being that many of us are going thru or know someone that is going thru this now. Thanks for the giveaway.
(Nancy Luebke 5:01pm May 7, 2013)
Registered users may leave comments.
Log in or register now!