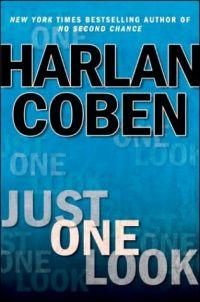 Purchase
Signet
April 2005
Featuring: Grace Lawson; Jack Lawson
400 pages
ISBN: 0451213203
Paperback (reprint)
Add to Wish List

An ordinary snapshot causes a suburban mother's world to unravel in an instant. When Grace Lawson picks up a newly developed set of family photographs, there is a picture that doesn't belong -- a photo from at least twenty years ago. In the photo are five people, four Grace can't recognize and one that looks strikingly like her husband, Jack.
When Jack sees the photo, he denies he's the man in it. But later that night, while Grace lies in bed waiting, he drives away in the family's minivan without an explanation, taking the photograph with him.
Not knowing where he went or why he left, Grace struggles alone to shield her children from Jack's absence in the days that follow. Each passing day brings only doubts about herself and her marriage and yet more unanswered questions about Jack, along with the realization that there are others looking for Jack and the photograph -- including one fierce, silent killer who will not be stopped from finding his quarry, no matter who or what stands in his way.
When the police won't help her, and neighbors and friends alike seem to have agendas of their own, she must confront the dark corners of her own tragic past to keep her children safe and learn the truth that might bring her husband home.
Comments
No comments posted.

Registered users may leave comments.
Log in or register now!