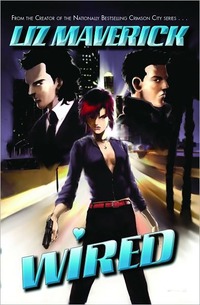 Purchase
Dorchester Publishing
March 2011
On Sale: March 15, 2011
ISBN: 1428501061
EAN: 9781428501065
e-Book
Add to Wish List

Seconds aren't like pennies. They can't be saved in a jar and spent later. Fate seeps through cracks and shifts like fog. Pluck a second out of time or slip an extra one in, the consequences will change your life forever. Is the man you love really the man you think you know, or is there a version of your life in which he's your enemy? If you didn't know who or what you were before, would you take a chance on becoming that person again?
L. Roxanne Zaborovsky is about to discover fate is comprised of an infinite number of wires, filaments that can be manipulated, and that she's not the one at the controls. From the roguishly charming Mason Merrick—a shadow from her increasingly tenebrous past—to the dangerously seductive Leonardo Kaysar, she's barely holding on. This isn't a game, and the pennies are rolling all over the floor. Roxy just has to figure out which are the ones worth picking up.
Comments
No comments posted.

Registered users may leave comments.
Log in or register now!