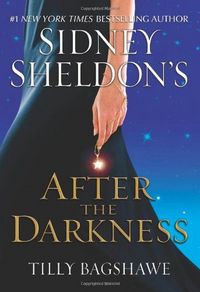 Purchase
William Morrow
June 2010
On Sale: May 25, 2010
352 pages
ISBN: 0061728306
EAN: 9780061728303
Hardcover
Add to Wish List

Following the success of the New York Times bestseller Sidney Sheldon's Mistress of the Game, this sweeping tale of love and betrayal, vengeance and redemption, will leave you racing to its shocking, triumphant end
What happens when a woman who has everything loses everything?
And when a woman who has nothing realizes she has nothing to lose?
Blessed with the face of an angel and the guileless, trusting nature of a child, Grace Brookstein is the prized wife of the king of Wall Street, Lenny Brookstein. A billionaire many times over, with estates around the world, a fleet of yachts, and a life that is the stuff of fantasies, the revered financial wizard made his fortune tending the nest eggs of ordinary people—the elderly, blue- collar workers, small charities, and working families struggling to make a better life for themselves and their children. The embodiment of America itself—ambitious, hardworking, generous, and warmhearted—Lenny is a fixture of the business pages and the society columns, where he and Grace are celebrated for their philanthropic contributions and their lavish annual fund-raising ball.
Despite the stock market's terrifying collapse, the Brooksteins' glamorous lifestyle of Palm Beach polo tournaments and G5 jets remains untouched—until the day Lenny goes sailing from their Nantucket beach estate and never comes home. When his abandoned yacht is found far out at sea, Grace is devastated. Lenny was her world. She has no idea that his disappearance is just the beginning of a dark, terrifying nightmare of murder, lies, greed, and betrayal that will shatter her life and destroy everything she has ever known. . . .
Before she can begin to grieve, the shocking news breaks that the $75 billion invested in Quorum, Lenny's hedge fund, is gone—and everyone believes that Grace has stolen the money. Overnight, the delicate beauty who was once the toast of moneyed society has become a reviled modern-day Marie Antoinette, alone and power-less to stop her infamous fall.
Grace is certain someone is framing her, and she'll do whatever it takes to prove it, even if it means taking the law into her own hands. Surrounded by enemies, with no one to turn to, Grace must learn to rely on herself—a bold, dangerous journey that will transform her in ways she never thought possible and lead her to a startling new life.
Filled with the passion, glamour, twists, and driving suspense that made Sidney Sheldon a bestselling legend, Sidney Sheldon's After the Darkness is an entertaining thrill ride that continues the grand tradition set by the master himself.
Comments
4 comments posted.
Re: Sidney Sheldon's After the Darkness

Can't wait to read the story about Grace Brookstein
(Audra Holtwick 5:53pm September 4, 2010)
Now you really have my interest and would love to read this story. Thanks so much for sharing with us and taking your time for me. susan L.
(Susan Leech 7:28pm September 14, 2010)
Grace Brookstein is the main charactor in After The Darkness. susan L.
(Susan Leech 7:32pm September 14, 2010)
Grace Brookstein.
(Patricia Cochran 12:08pm September 27, 2010)
Registered users may leave comments.
Log in or register now!