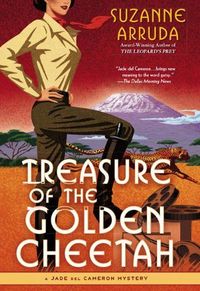 Purchase
Treasure Of The Golden Cheetah
Suzanne Arruda
A Jade del Cameron Mystery Volume 5
Obsidian
September 2009
On Sale: September 1, 2009
Featuring: Jade Del Cameron
384 pages
ISBN: 0451227891
EAN: 9780451227898
Hardcover
Add to Wish List

Intrepid photojournalist Jade del Cameron is about to embark on safari for a Hollywood film shoot inspired by the ancient legend of King Solomon's lost treasure, under the leadership of adventurer Harry Hascombe and with the companionship of the young healer Jelani and her pet cheetah Biscuit. But when the film's financial backer is stabbed to death by a native man who then commits suicide, the trip is cast by a sinister pall.
And as the expedition moves higher onto Kilimanjaro's rugged slopes, a series of dastardly hoaxes and a fatal native curse convince Jade that a killer is at work.

Now, Jade will be tested as never before—by mysterious forces…and by a murderer who may prove too much for even Jade's strength and determination.
A Jade del Cameron Mystery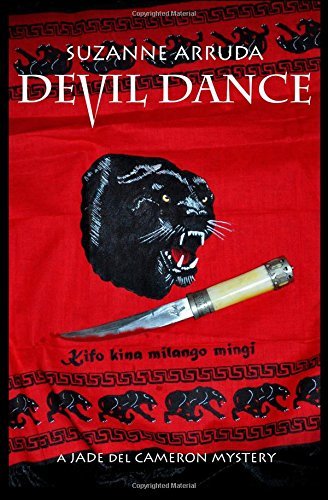 Devil Dance
#0.0
Amazon.com | BN.com | | |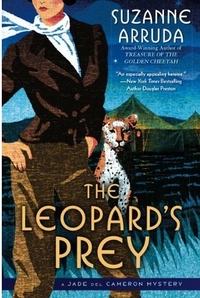 The Leopard's Prey
#0.0
Amazon.com | BN.com | | |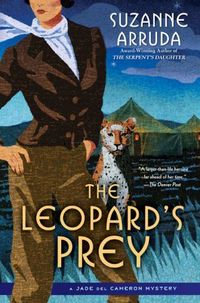 The Leopard's Prey
#0.0
Amazon.com | BN.com | | |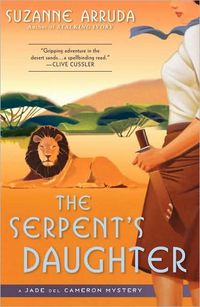 The Serpent's Daughter
#0.0
Amazon.com | BN.com | | |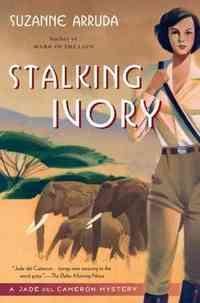 Stalking Ivory
#0.0
Amazon.com | BN.com | | |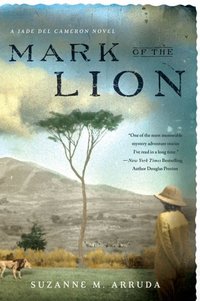 Mark Of The Lion
#0.0
Amazon.com | BN.com | | |
Comments
8 comments posted.
Re: Treasure Of The Golden Cheetah

adding this one to my list....
(Ann w 4:30pm September 3, 2009)
After reading the excerpt, I'll definitely be reading this book. I'd love to win a signed copy of it.
Lorraine
moml1@cox.net
(Lorraine Larose 6:20pm September 3, 2009)
I would rather read about someone "larger than life" then be one. I'm more of a homebody enjoying my pugs and grandkids. Maybe to them I'm larger than life.
(Theresa Buckholtz 1:44pm September 8, 2009)
Suzanne Arruda: Thank you for your post and your request for feedback.

Here's my opinion. Perhaps when we get down to it, there aren't any characters or real people who are larger than life. They're larger than what we expect in life.

They're larger than what we anticipate, are comfortable with, can readily process, and conveniently deal with. Through their words and deeds, through their very existence, they challenge our assumptions, both individual and social. Intentionally or not, they expand our thinking, which can result in expanding our actions.

And thank goodness such people exist! Both fiction and reality would be so much duller without them.
(Mary Anne Landers 3:13pm September 8, 2009)
We all dream about being a heroic figure. A person who knows no fear, but few of us want to be faced with that situation. If confronted we do what we must do and that makes us 'larger than life.
(Rosemary Krejsa 6:47pm September 8, 2009)
I never knew how I would react in a real emergency. I don't move quickly. I like to think things through. However, last month we were driving 70 mph on Route 70 in Kansas and my husband (the driver) fell asleep. Instead of screaming (which I wanted to do), I kept reassuring him that he was all right and we were okay until he got the car under control. It seemed to last forever.
(Karin Tillotson 10:52pm September 8, 2009)
Sorry, I hit post before I was finished. I think we all have the ability to be larger than life - even in little things.
(Karin Tillotson 10:54pm September 8, 2009)
As in many of the examples you gave,
people doing what needed to be done
is what made them special. Being
recognized for it made them larger
than life. Live your life to the fullest,
that will qualify you.
(Patricia Barraclough 12:08pm September 9, 2009)
Registered users may leave comments.
Log in or register now!