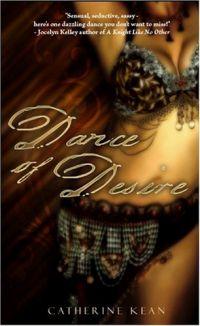 Purchase
Medallion Press
March 2005
Featuring: "Barbarian" Fane Linford, former crusading knight, newly appointed High Sheriff of Warringham; Reckless fifteen-year-old Rudd Villeaux; Lady Rexana Villeaux
448 pages
ISBN: 193281535X
Paperback
Add to Wish List

Dressed in the gauzy costume of a desert courtesan, dancing with all the passion and sensuality in her soul, Lady Rexana Villeaux performs in disguise for the new High Sheriff of Warringham. Her goal is to distract him while her servant steals a missive which offers proof her brother Rudd is a traitor to the Crown. She succeeds. Too well.
Fane Linford, the High Sheriff, has been granted a bride by a grateful king. Yet he desires only one woman . . . the exotic dancer who tempted him. When Fane discovers the dancer's identity, and learns her brother is in his dungeon, it is more temptation than Fane can resist.
The last thing Rexana wants is marriage to the dark and brooding sheriff. But her brother is his prisoner and there may be only one way to save him. Taking the greatest chance of her life, Rexana becomes the sheriff's bride. And learns that the Dance of Desire was only a beginning . . .
Comments
No comments posted.

Registered users may leave comments.
Log in or register now!