Purchase
In this novel of secret sorceries and forbidden desires, the mystic Cammon must put aside his personal feelings for Princess Amalie while he reads the souls of her suitors for any potential threats.
Twelve Houses Series; Book 4
Ace
November 2007
On Sale: November 1, 2007
Featuring: Cammon; Princess Amalie; Queen Valri
432 pages
ISBN: 0441014690
EAN: 9780441014699
Hardcover
Add to Wish List

King Baryn has decided that if he marries his daughter Amalie to a high-ranking noble, the rebellious marlords might be pacified and he might be able to avert a war. So he invites all the young serramar to the royal city to court his daughter.
To protect Amalie from any unsavory suitors, the mystic Cammon is installed to monitor all of Amalie's courtships, because Cammon is a reader who can tell if someone harbors violence or malevolence in his heart. Much to the dismay of her advisors, Amalie begins to fall in love with the wholly unsuitable Cammon.
Even worse, war comes to Gillengaria anyway, and Amalie can only be kept safe through the combined efforts of the Riders, the mystics—and the wild raelynx that has mystical powers of its own.
More Information
Interesting tidbit: While each of the Twelve Houses books is meant to stand alone, this one would be fairly difficult to follow for anyone who hadn't read the previous three books, I think. I always considered it the concluding chapters of one very long novel, and I tried to tie up all the threads and clues that were presented in earlier books. I also jumped at the chance to bring back minor characters from the previous books to make cameo appearances—Sosie, Mayva, Kelti, Torrin, Lara. Everybody's here.
In terms of theme music, I haven't really been able to come up with a good heavy metal ballad that fits Cammon and Amalie. Sadly, the song that most seems to capture their relationship is The Monkees' "Cheer Up, Sleepy Jean" with the line about the "daydream believer and the homecoming queen." I'll keep thinking.
Favorite scene: Without question, Chapter 29. Action! Heartbreak! Desperation! Rescue! I love it.
Twelve Houses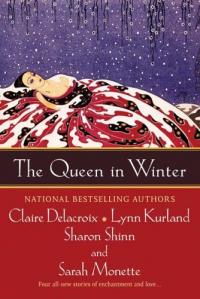 The Queen in Winter
#0.0
Amazon.com | BN.com | | |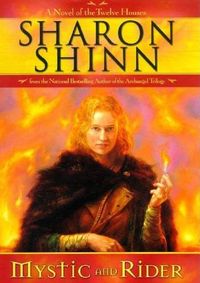 Mystic And Rider
#1.0
Amazon.com | BN.com | | |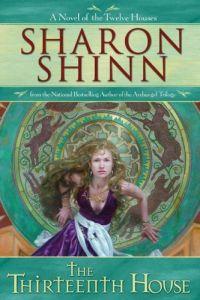 Thirteenth House
#2.0
Amazon.com | | | |

Dark Moon Defender
#3.0
Amazon.com | BN.com | | |

Reader and Raelynx
#4.0
Amazon.com | BN.com | | |
Comments
No comments posted.

Registered users may leave comments.
Log in or register now!