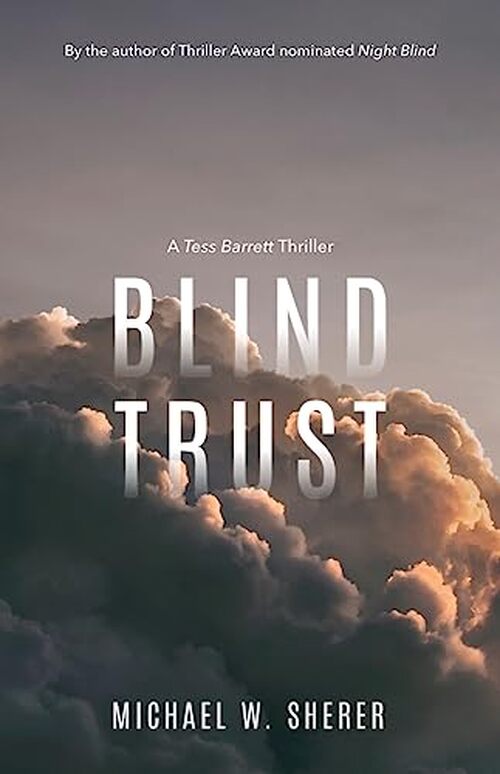 Purchase
A Tess Barrett Thriller
Author Self-Published
September 2023
On Sale: August 21, 2023
Featuring: Oliver; Tess; Derek
384 pages
ISBN: B0CBQH68DZ
EAN: 9780990861720
Kindle: B0CBQH68DZ
e-Book
Add to Wish List

Women's Fiction | Young Adult | Thriller Crime
Who can you trust when you can't even see?

Life used to be so easy when she was a royal. All she had to worry about was her wardrobe and makeup. Tess Barrett doesn't know who to trust anymore. Alice, maybe, the long-time manager of the Barrett household, but Alice has all the warmth and charm of a rattlesnake on a snowy night. Not exactly the kind of person Tess wants to cuddle up to and confide in.

Then there's her personal assistant Oliver, who's been acting like a jealous middle-school kid whenever their friend Derek is around. And Yoshi, the gardener and Tess's martial arts teacher, suddenly seems to have secrets Tess never imagined. Tess even thinks her Uncle Travis might not be that bad since he let her go to homecoming, but he's let Robyn back into their lives, the woman who Tess is sure tried to come between her parents.

Homecoming was the worst disaster imaginable. Bad enough that Oliver tried to kiss her (eww), but then a hired assassin attempted to kill her in front of half the school. Her quick reaction when he hesitated was all that saved her. Now, the principal wants her gone unless Travis provides extra security and metal detectors at all the entrances. Everyone hates her for it. Someone hates her so much that he—or she—posts a porno video made to look like Tess is the star.

With mid-term exams coming up, the deadline for college applications looming, and her AP Chemistry teacher threatening to make her drop the course, Tess is feeling more pressure than any senior should. None of it will make a bit of difference if she doesn't find out who's trying to have her killed. Tess, Oliver and Derek follow the money. When she discovers the trail leads to one of the most powerful men in Washington, D.C., and to someone in her father's company, she's no longer sure she wants to know the truth.

Once the wheels are set in motion, though, there's no turning back. And with every step she takes, Tess learns the conspiracy against her and everything she holds dear is far deeper and more dangerous than any of them had imagined. She'll have to trust someone, and it will take every resource she can muster to get to the heart of what these dark forces want…if she survives.
Comments
No comments posted.

Registered users may leave comments.
Log in or register now!