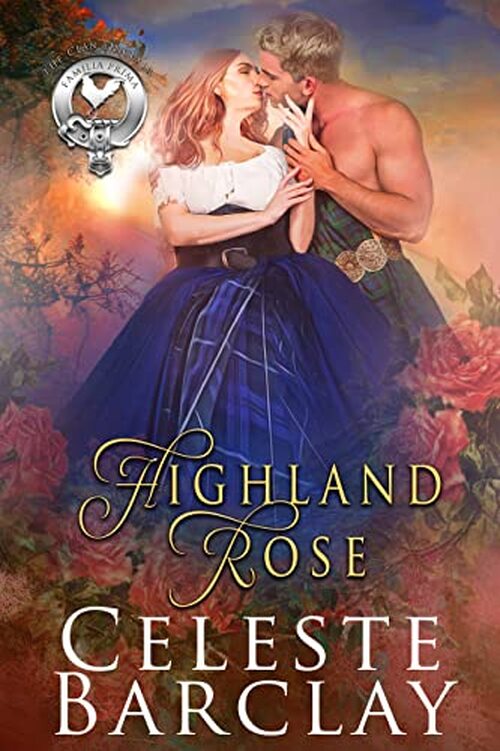 Purchase
The Clan Sinclair Legacy #4
Oliver-Heber Books
November 2022
On Sale: November 15, 2022
Featuring: Blaine Keith
322 pages
ISBN:
Kindle: B0B5VYMX3K
e-Book
Add to Wish List

When a simple family gathering is no longer simple…
Rose Kyla, named for her grandmothers and the oldest granddaughter of the renowned Laird Liam Sinclair, assumes a visit to her great-aunt and great-uncle will be the same as always. But the merriment among the Sutherlands ends abruptly when the dashing Highlander, Blaine Keith, arrives, seeking support against the clan that has plagued the Sutherlands and Sinclairs for three generations. Unbeknownst to anyone, Rose Kyla has an ally among their common enemy. Can Rose Kyla convince her family in time to trust her judgment? Can she convince Blaine to trust her secret connection in a clan determined to destroy his?
When a request for help opens the door to love…
Blaine Keith, freshly off yet another battlefield, arrives amidst a family gathering of Camerons, Sutherlands, and Sinclairs when he seeks support from Laird Cameron against Clan Gunn. The strawberry-blonde beauty he meets threatens to distract him from his mission and demands from his family threaten to change the course of his life. There are no lengths Blaine won't go to as he proves to Rose Kyla that his feelings aren't fleeting. Can Blaine satisfy his family's expectations while keeping the woman he loves? Can he put aside his fears for Rose Kyla and trust a friend among the enemy?
Rose Kyla and Blaine find themselves falling love as they face a future of uncertainty. Family duty, feuds, and failed first impressions threaten to derail their burgeoning romance as they defend their clans and the explosive passion that erupts between them. Their enemy soon discovers this Sinclair couple is like all the others. Heaven help the person foolish enough to come between them.
The Clan Sinclair Legacy is Celeste Barclay's STEAMY spinoff from The Clan Sinclair and The Highland Ladies. This highly in demand, new series takes readers back to where Celeste began with the next generation of the Clan Sinclair. This STEAMY collection will continue to prove that in the Sinclair family, the men are strong, and the women are fierce.
Comments
No comments posted.

Registered users may leave comments.
Log in or register now!