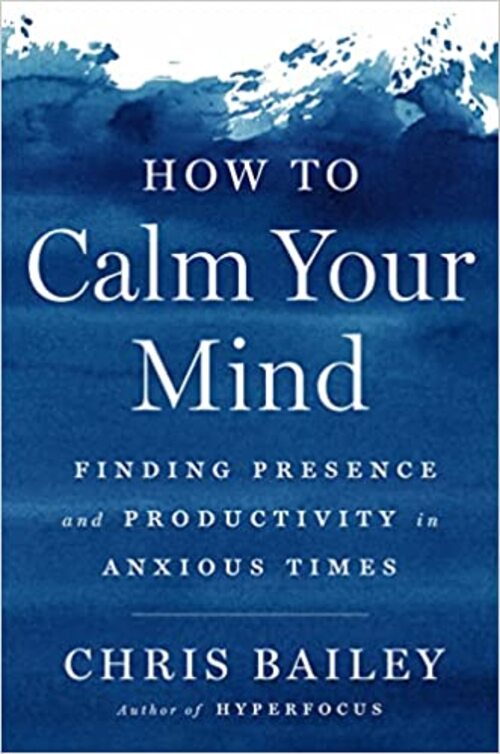 Purchase
Finding Presence and Productivity in Anxious Times
Penguin
January 2023
On Sale: December 27, 2022
288 pages
ISBN: 0593298519
EAN: 9780593298510
Hardcover
Add to Wish List

Chris Bailey, a productivity expert, discovered the power of calm firsthand, after falling deep into a pit of burnout and anxiety taking the pursuit of productivity too far. Productivity advice works—and given all we have to do, it's more important now than ever before. But it's just as important that we cultivate our capacity for productivity—and not to mention for daily life—in the first place. Finding calm doesn't just help us feel more comfortable in our own skin. It lets us invest in the missing piece that leads our efforts to be sustainable over time. We develop a deeper, more expansive reservoir of energy to draw from throughout the day; and have greater mental resources at our disposal to not only do good work, but also live a good life.

Among the ideas How to Calm Your Mind covers include how the analog and digital worlds affect calm and anxiety in vastly different ways; how our desire for the neurochemical dopamine eventually leads us to feel anxious and savor everyday experiences less; how the pursuit of productivity and accomplishment is more addictive than we think; how there are countless sources of hidden stress buried within our days; how conducting a "stimulation fast" can rebalance our mind to feel less anxious and more calm; and how "busyness" is as much a state of mind as it is an actual state of life.

The ingredient of calm ultimately leads us to become more engaged, focused, and deliberate—while making us more productive and satisfied with our days and lives. Counterintuitive though it might sound, in an anxious world, investing in calm is not only a helpful strategy for self-care—it can be considered one of the best productivity strategies around.
Comments
No comments posted.

Registered users may leave comments.
Log in or register now!