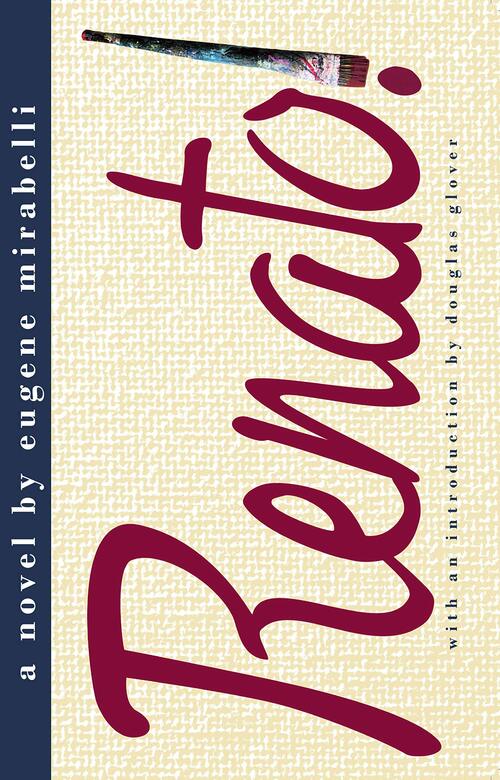 Purchase
McPherson & Co.
November 2020
On Sale: October 23, 2020
592 pages
ISBN: 1620540428
EAN: 9781620540428
Paperback
Add to Wish List

Renato! is the sweeping autobiography of Renato Stillamare, a talented yet struggling artist in Boston. Renato is, in addition, an uncommonly gifted story-teller as he first sets out relating the outlandish family legends that lead to his eventual discovery and adoption as a foundling. Renato's early life follows, including multiple misadventures that lead to his marriage to Alba Quick. But the heart of Renato! is the eventful summer of 2000, Renato's seventieth year. Having retired from teaching, he retreats to his Boston studio where he is possessed by an unquenchable ambition: to have his paintings exhibited by a Newbury Street gallery despite his work being out of favor for 25 years. He is furiously painting painting painting when his world is suddenly turned upside down by the appearance on his doorstep of a young homeless woman and her child. A screwball comedy ensues that Preston Sturges would have been the obvious choice of directors to film. Until life turns tragic.
Renato! is a marriage of story-telling forms, and is imbued with matters of love, sex, food, philosophy, religion, and the intricacies of family attachments. The larger canvas stretches from 1860 to the present, and from Sicily to Massachusetts. The character Renato is creative, noble, jealous, generous, foolish, compassionate, self-deprecating, impulsive, selfish, and witty. His eye for detail is acute and revealing; his metaphors are apt and often hilarious; but his heart is vulnerable and his suffering is real. Renato! is about having a passion for life and encountering its inevitable vicissitudes. It was written across three decades and its parts were released in three volumes before its revision and assembly into this single masterwork. In his introduction, novelist and critic Douglas Glover remarks Mirabelli has reinvented the peculiarly Italian, extravagantly melodramatic and often comic vision the opera in the novel form.
Comments
No comments posted.

Registered users may leave comments.
Log in or register now!