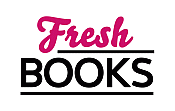 Cuddle up with a great read in November
Charles Stross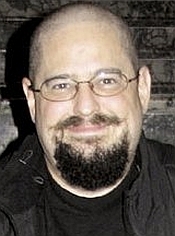 Born in Leeds, England, Stross knew he wanted to be a science fiction writer from the age of six, and astonishingly, nobody ever considered therapy until it was too late. He didn't really get started until his early teens (when his sister loaned him a manual typewriter around the time he was getting heavily into Dungeons and Dragons); the results were unexpected, and he's been trying to bury them ever since. He made his first commercial for-money sale to Interzone in 1986, and sold about a dozen stories elsewhere throughout the late 1980s and early 1990s before a dip in his writing career. He began writing fiction in earnest again in 1998, and that's probably why you're reading this FAQ.
Along the way to his current occupation, he went to university in London and qualified as a Pharmacist. (This is what you get for listening to people who tell you "but you can't earn a living as a writer — get a career first!") He figured out it was a bad idea the second time the local police staked his shop out for an armed robbery — he's a slow learner. Sick at heart from drugging people and dodging SWAT teams and gangsters — it's hard to do that when you're wearing a lab coat — he went back to university in Bradford and did a postgraduate conversion degree in computer science. After several tech sector jobs in the hinterlands around London, initially in technical publications and then in UNIX, he emigrated to Edinburgh, Scotland, and ended up in web programming consultancy and a subsequent dot-com death march at Datacash. (Datacash survived, IPO'd, and prospered; as developer hire #1 and the author of the 20KLOC of object-oriented Perl that the business depended on for much of its first decade, Charlie's sanity nearly didn't.)
All good things come to an end, and Stross made the critical career error of accepting an employment offer he couldn't refuse in early 2000, just as the bottom dropped out of the first dot-com bubble (taking his new job with it). However, he had a parachute: he was writing a monthly Linux column for Computer Shopper, and by a hop, a skip and a jump that would be denounced as implausible by any self-respecting editor, he managed to turn his unemployment into an exciting full time career opportunity as a freelance journalist specialising in Linux and free software. (The adjective "exciting" applies as much to the freelance journalist's relationship with their bank manager as to their career structure.) Even more implausibly, after fifteen years of abject obscurity, his fiction became a runaway success and he found himself earning more as a novelist than he ever had as a programmer.
He now writes fiction full-time, has sold around 16 novels, has won one Hugo award and been nominated nearly a dozen times, and has been translated into about a dozen languages.
He lives in Edinburgh, Scotland, with his wife Feorag, a couple of cats, several thousand books, and an ever-changing herd of obsolescent computers.
Log In to see more information about Charles Stross
Log in or register now!
Series
Laundry Files
Books:
Invisible Sun, July 2022
Empire Games # 3
Trade Size / e-Book
Invisible Sun, October 2021
Empire Games #3
Hardcover / e-Book
Escape from Puroland, July 2021
Laundry Files Series #11
Hardcover / e-Book
Dead Lies Dreaming, November 2020
Laundry Files #10
Hardcover / e-Book
Dark State, November 2019
Empire Games #2
Trade Size / e-Book (reprint)
The Delirium Brief, July 2017
Laundry Files #8
Hardcover
Empire Games, January 2017
Hardcover
The Annihilation Score, July 2016
Laundry Files
Mass Market Paperback / e-Book
The Nightmare Stacks, July 2016
Laundry Files
Hardcover / e-Book
The Annihilation Score, July 2015
Laundry Files #6
Hardcover / e-Book
The Revolution Trade, February 2015
Paperback / e-Book
The Traders' War, November 2014
Paperback / e-Book
The Bloodline Feud, September 2014
Paperback
The Rhesus Chart, July 2014
Hardcover / e-Book
Neptune's Brood, July 2013
Hardcover / e-Book
Rule 34, July 2012
Paperback / e-Book
The Apocalypse Codex, July 2012
Hardcover / e-Book
The Fuller Memorandum, July 2011
Laundry Files
Paperback (reprint)
Rule 34, July 2011
Halting State
Hardcover / e-Book
The Fuller Memorandum, July 2010
A Laundry Files Novel
Hardcover
Wireless, July 2010
Paperback
Wireless, July 2009
Hardcover
The Jennifer Morgue, January 2009
Trade Size
Saturn's Children, July 2008
Hardcover
Halting State, October 2007
Hardcover
Accelerando, July 2006
Paperback (reprint)
Glasshouse, July 2006
Hardcover