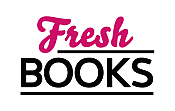 August reads to excite you
Tad Williams
Tad Williams has held more jobs than any sane person should admit to—singing in a band, selling shoes, managing a financial institution, throwing newspapers, and designing military manuals, to name just a few. He also hosted a syndicated radio show for ten years, worked in theater and television production, taught both grade-school and college classes, and worked in multimedia for a major computer firm. He is cofounder of an interactive television company, and is currently writing comic books and film and television scripts as well as novels.
Tad and his wife, Deborah Beale, live in the San Francisco Bay Area with their children and far more cats, dogs, turtles, pet ants and banana slugs than they can count.
Log In to see more information about Tad Williams
Log in or register now!
Series
Books:
Otherland: Sea of Silver Light, December 2021
Trade Size
Brothers of the Wind, November 2021
Hardcover
Empire of Grass, June 2021
Last King of Osten Ard Series #2
Mass Market Paperback
Otherland: Mountain of Black Glass, April 2021
Otherland #3
Trade Size / e-Book
Otherland: River of Blue Fire, December 2020
Trade Size / e-Book
Otherland: City of Golden Shadow, August 2020
Trade Size / e-Book (reprint)
Empire of Grass, May 2020
Last King of Osten Ard #2
Trade Size / e-Book (reprint)
Empire of Grass, May 2019
Last King of Osten Ard #2
Hardcover / e-Book
The Witchwood Crown, March 2019
Mass Market Paperback
The Heart of What Was Lost, January 2019
OSTEN ARD
Mass Market Paperback / e-Book (reprint)
The War of the Flowers, January 2019
Trade Size
The Heart of What Was Lost, January 2018
Osten Ard
Trade Size / e-Book
The Witchwood Crown, July 2017
Hardcover / e-Book
The Heart of What Was Lost, January 2017
Hardcover
Happy Hour in Hell, July 2014
Paperback / e-Book
Shadowheart, November 2012
Shadowmarch Vol. 4
Paperback / e-Book
The Dirty Streets Of Heaven, September 2012
Hardcover / e-Book
Shadowheart, November 2011
Shadowmarch # 4
Paperback / e-Book
Shadowrise, November 2011
Shadow March #3
Paperback / e-Book (reprint)
Shadowheart, December 2010
Shadowmarch #4
Hardcover
Shadowrise, November 2010
Shadowmarch #3
Trade Size
Shadowrise: Volume Three Of Shadowmarch, March 2010
Hardcover
Shadowplay, April 2009
Shadowmarch #2
Paperback
Shadowplay, March 2008
Shadowmarch #2
Trade Size (reprint)
Shadowmarch: Volume 1, November 2005
Trade Size
To Green Angel Tower, May 2005
Trade Size