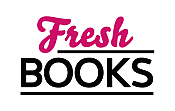 Pick up great June books for summer reading
Jo Goodman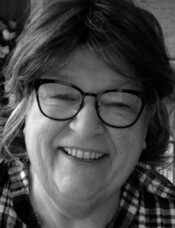 Jo Goodman is the author of thirty plus historical romances, six short stories for various anthologies, and, in a moment of inspired madness, one contemporary romance. The contemporary — No Place Like Home — was well received, being named one of the top ten romances by The Library Journal in 2011. Inspired madness, as it turns out, is not necessarily a bad thing.
It is Jo's other career that has informed her writing. When readers learn that she has been working with children and families all her adult life, and that she is a licensed professional counselor, their response is something along the lines of 'of course.' It just makes sense to them that her ability to develop rich, three-dimensional characters and nuanced relationships has its roots in her counseling. In addition, her work as a listener means she has a sense for how people talk, and this shows up in the sometimes witty, sometimes poignant, and always thoughtful dialogue. Her characters are the kind of people her readers say they want to know and the kind of characters they miss when they finish the book.
Once upon a time, Jo imagined she would be a marine biologist. Violent seasickness squashed that, plus, biology really wasn't her best subject. She fell into working with kids the same way she fell into writing. She tried it on for size and discovered it was a good fit. She hasn't looked back, well, except when she's writing a bio. The very nature of that kinda demands looking back.
Jo's had people say some very nice things about her writing.
"One of the premier Western romance writers. Goodman delivers a solid plot with engaging characters." — RT Book Reviews
"A tender, engaging romance and a dash of risk in a totally compelling read…Gritty, realistic, and laced with humor." — Library Journal (starred review)
"Exquisitely written. Rich in detail, the characters are passionately drawn…An excellent read." —The Oakland Press
"For the pure joy of reading a romance, this book comes close to being some kind of perfection." — Dear Author
"Fans of historical and western romance will appreciate Goodman's witty dialogue, first-rate narrative prose and clever plotting." — Publisher's Weekly (starred review)
2018 Library Journal – one of the top romances of the year for A Touch of Flame
Many of Jo's earlier out-of-print historicals have been reconfigured as e-books, which has introduced her writing to a new audience and kept her connected to long-time readers.
Jo is a USA Bestselling author, a winner of RT's Career Achievement Award, and has a bunch of competitive swimming medals. Wait, that last isn't important, but it helps explain the whole short-lived marine biology career path.
Log In to see more information about Jo Goodman
Log in or register now!
Series
Cowboys of Colorado
Books:
Ramsey Rules, September 2020
e-Book
Stages of the Heart, May 2020
Mass Market Paperback / e-Book
Velvet Night, August 2019
e-Book (reprint)
The Captain's Lady, July 2019
e-Book (reprint)
Velvet Night, July 2019
e-Book (reprint)
A Touch of Forever, June 2019
Cowboys of Colorado #3
Mass Market Paperback / e-Book
A Touch of Forever, June 2019
Cowboys of Colorado Series #3
e-Book
Sweet Fire, February 2019
e-Book (reprint)
Scarlet Lies, January 2019
e-Book (reprint)
Scarlet Lies, January 2019
e-Book
Scarlet Lies, January 2019
Hardcover / e-Book
Violet Fire, December 2018
e-Book (reprint)
A Touch of Flame, June 2018
Cowboys of Colorado #2
Mass Market Paperback / e-Book
A Touch of Flame, June 2018
Cowboys of Colorado Series #2
e-Book
Crystal Passion, December 2017
The McClellans Series #1
e-Book (reprint)
Seaswept Abando, December 2017
e-Book (reprint)
Tidewater Promise, December 2017
The McClellans Series #3
e-Book (reprint)
Tidewater Promise, December 2017
The McClellans Series #3
e-Book
A Touch of Frost, June 2017
Cowboys of Colorado #1
Mass Market Paperback / e-Book
A Touch of Frost, June 2017
Cowboys of Colorado Series #1
e-Book
More Than You Know, December 2016
The Hamilton Family Series #1
e-Book (reprint)
More Than You Wished, December 2016
The Hamilton Family Series , #2
e-Book (reprint)
More Than You Wished, December 2016
The Hamilton Family Series , #2
e-Book (reprint)
The Devil You Know, May 2016
A McKenna Novel #2
e-Book
The Devil You Know, May 2016
Paperback
Everything I Ever Wanted, November 2015
The Compass Club Series #2
e-Book (reprint)
All I Ever Needed, November 2015
The Compass Club Series, #3
e-Book (reprint)
Beyond a Wicked Kiss, November 2015
The Compass Club Series #4
e-Book (reprint)
Beyond a Wicked Kiss, November 2015
The Compass Club Series #4
e-Book
Beyond a Wicked Kiss, November 2015
The Compass Club Series #4
e-Book
Beyond a Wicked Kiss, November 2015
The Compass Club Series #4
e-Book
Beyond a Wicked Kiss, November 2015
e-Book
Let Me Be The One, November 2015
The Compass Club Series #1
e-Book (reprint)
This Gun For Hire, April 2015
A McKenna Novel #1
e-Book (reprint)
This Gun For Hire, April 2015
Paperback / e-Book
A Season to be Sinful, November 2014
e-Book
My Heart's Desire, October 2014
The Dennehy Sisters Series #2
e-Book (reprint)
Forever in My Heart, October 2014
The Dennehy Sisters Series #3
e-Book (reprint)
Always in My Dreams, October 2014
The Dennehy Sisters Series #4
e-Book (reprint)
Always in My Dreams, October 2014
The Dennehy Sisters Series #4
e-Book (reprint)
Only My Love, October 2014
The Dennehy Sisters Series #1
e-Book
In Want of A Wife, May 2014
A Bitter Springs Novel #3
e-Book
In Want of A Wife, May 2014
A Bitter Springs Novel #3
e-Book
In Want Of A Wife, May 2014
Bitter Springs Series #4
Paperback / e-Book
Boots Under Her Bed, January 2014
Bitter Springs Series #3
e-Book
Boots Under Her Bed, January 2014
Bitter Springs Series #4
e-Book
Boots Under Her Bed, January 2014
Mass Market Paperback / e-Book
Her Defiant Heart, October 2013
The Marshall Brothers Series, #1
e-Book (reprint)
One Forbidden Evening, October 2013
e-Book
His Heart's Revenge, October 2013
The Marshall Brothers Series #2
e-Book (reprint)
If His Kiss Is Wicked, October 2013
e-Book
True To The Law, May 2013
A Bitter Springs Novel #2
e-Book
True To The Law, May 2013
I-Team Novel
Paperback / e-Book
My Reckless Heart, October 2012
The Thorne Brothers Trilogy #2
e-Book (reprint)
The Last Renegade, September 2012
Bitter Springs #1
e-Book
The Last Renegade, September 2012
Paperback / e-Book
A Place Called Home, December 2011
Paperback / e-Book
Kissing Comfort, September 2011
Paperback / e-Book
Kissing Comfort, September 2011
e-Book
A Place Called Hom, June 2011
e-Book
Marry Me, December 2010
e-Book
Marry Me, December 2010
Mass Market Paperback / e-Book
Never Love A Lawman, September 2009
e-Book
Never Love A Lawman, September 2009
Paperback
The Price Of Desire, September 2008
e-Book
The Price of Desire, September 2008
Paperback
If His Kiss Is Wicked, September 2007
Paperback
One Forbidden Evening, August 2006
Paperback
A Season to Be Sinful, July 2005
Paperback
Only in My Arms, December 2004
Dennehy Sisters #5
Paperback (reprint)
Always in My Dreams, November 2004
Dennehy Sisters #4
Paperback (reprint)
Forever in My Heart, October 2004
Dennehy Sisters #3
Paperback (reprint)
Rogue's Mistress, September 2004
Dennehy Sisters #2
Paperback (reprint)
Beyond a Wicked Kiss, August 2004
Compass Club #4
Paperback
Wild Sweet Ectasy, August 2004
Dennehy Sisters #1
Paperback (reprint)
All I Ever Needed, October 2003
Compass Club #3
Paperback
Everything I Ever Wanted, March 2003
Compass Club #2
Paperback
Everything I Ever Wanted, March 2003
Mass Market Paperback / e-Book
Magically Delicious, November 2002
Paperback
Let Me Be the One, August 2002
Compass Club #1
Paperback
More Than You Know, May 2000
Mass Market Paperback
The Captain's Lady, August 1998
Mass Market Paperback / e-Book
My Reckless Heart, February 1998
Mass Market Paperback
Only in My Arms, April 1997
The Dennehy Sisters Series #5
Mass Market Paperback
My Steadfast Heart, March 1997
Mass Market Paperback (reprint)
The Baby Dream, June 1996
Mass Market Paperback
Forever in My Heart, July 1994
Mass Market Paperback
Wild Sweet Ecstasy, May 1992
Mass Market Paperback
Sweet Fire, July 1991
Mass Market Paperback
Passion's Sweet Revenge, April 1990
Mass Market Paperback
Violet Fire, November 1987
Mass Market Paperback
Passion's Bride, August 1984
Mass Market Paperback / e-Book