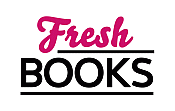 Your August adventures in reading
Ellen Hart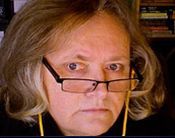 Photo Credit: Ellen Hart

Ellen Hart is the author of over 30 crime novels in two different series. She is a five-time winner of the Lambda Literary Award for Best Lesbian Mystery, a three-time winner of the Minnesota Book Award for Best Popular Fiction, a three-time winner of the Golden Crown Literary Award in several categories, a recipient of the Alice B Medal, and was made an official GLBT Literary Saint at the Saints & Sinners Literary Festival in New Orleans in 2005. In 2010, Ellen received the GCLS Trailblazer Award for lifetime achievement in the field of lesbian literature. For the past fourteen years, Ellen has taught "An Introduction to Writing the Modern Mystery" through the The Loft Literary Center, the largest independent writing community in the nation. Ellen's latest Sophie Greenway mystery is No Reservations Required (Ballantine). Rest for the Wicked, the twentieth Jane Lawless mystery, will be released by St. Martin's/Minotaur in October 2012. Bella Books has recently revived the out-of-print books by publishing them in both trade paperback and E-book. Ellen lives in the Minneapolis area with her partner of over 35 years.
Log In to see more information about Ellen Hart
Log in or register now!
Series
Jane Lawless
Books:
In a Midnight Wood, August 2020
Jane Lawless Mystery #27
Hardcover / e-Book
Twisted at the Root, August 2019
Jane Lawless #26
Hardcover / e-Book
A Whisper of Bones, March 2018
A Jane Lawless Mystery
Hardcover / e-Book
Fever in the Dark, February 2017
Jane Lawless
Hardcover / e-Book
The Grave Soul, October 2015
Jane Lawless Mysteries
Hardcover / e-Book
The Old Deep And Dark, October 2014
Hardcover / e-Book
Rest For The Wicked, October 2012
Jane Lawless #20
Hardcover / e-Book
The Lost Women Of Lost Lake, October 2011
Jane Lawless #19
Hardcover / e-Book
Wicked Games, August 2010
Jane Lawless #8
Paperback (reprint)
The Cruel Ever After, June 2010
A Jane Lawless #18
Hardcover / e-Book
Robber's Wine, May 2010
Jane Lawless #7
Paperback (reprint)
The Mirror And The Mask, November 2009
Jane Lawless #17
Hardcover / e-Book
Faint Praise, October 2009
Jane Lawless #6
Paperback / e-Book (reprint)
Small Sacrifice, October 2009
Jane Lawless #5
Paperback (reprint)
Sweet Poison, November 2008
Jane Lawless #16
Hardcover / e-Book
The Mortal Groove, December 2007
Jane Lawless #15
Hardcover / e-Book
Night Vision, December 2006
Jane Lawless Mystery #14
Hardcover / e-Book
The Iron Girl, June 2006
Jane Lawless #13
Paperback / e-Book (reprint)
A Killing Cure, November 2005
Jane Lawless Mystery #4
Hardcover / e-Book (reprint)
The Iron Girl, August 2005
Jane Lawless #13
Hardcover / e-Book
Death On A Silver Platter, June 2005
Hardcover
Stage Fright, November 2004
Jane Lawless #3
Paperback / e-Book (reprint)
Vital Lies, July 2004
Jane Lawless #2
Paperback / e-Book (reprint)
An Intimate Ghost, March 2004
Jane Lawless #12
Hardcover / e-Book
Hallowed Murder, December 2003
Jane Lawless #1
Paperback / e-Book (reprint)
Immaculate Midnight, July 2002
Jane Lawless #11
Hardcover / e-Book
Merchant Of Venus, February 2002
Jane Lawless #10
Paperback / e-Book (reprint)
Hunting The Witch, September 1999
Jane Lawless #9
Hardcover / e-Book