Jack Higgins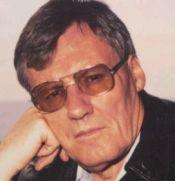 Jack Higgins lived in Belfast till the age of twelve. Leaving school at fifteen, he spent three years with the Royal Horse Guards, serving on the East German border during the Cold War. His subsequent employment included occupations as diverse as circus roustabout, truck driver, clerk and, after taking an honours degree in sociology and social psychology, teacher and university lecturer. The Eagle Has Landed turned him into an international bestselling author, and his novels have since sold over 250 million copies and have been translated into fifty-five languages. Many have also been filmed, including The Violent Enemy, which was banned for political reasons by the Foreign Office; the great MGM classic The Wrath of God, Rita Hayworth's last film; The Eagle Has Landed; A Prayer for the Dying, starring Bob Hoskins and Mickey Rourke, one of the most controversial films of the eighties; and Thunder Point, filmed in the Caribbean in 1996. In addition, Confessional, Night of the Fox, Eye of the Storm and On Dangerous Ground have been filmed for television, and Touch the Devil and Luciano's Luck are at present in production. Most of his books are published or forthcoming in Signet or Penguin, and include Drink with the Devil, The President's Daughter and Flight of Eagles.
In 1995 Jack Higgins was awarded an honorary doctorate by Leeds Metropolitan University. He is a Fellow of the Royal Society of Arts and an expert scuba diver and marksman. He lives on Jersey in the Channel Islands.
Log In to see more information about Jack Higgins
Log in or register now!
Series
Books:
The Midnight Bell, January 2018
Mass Market Paperback / e-Book
The Midnight Bell, January 2017
Sean Dillon
Hardcover / e-Book
Rain on the Dead, January 2015
Hardcover / e-Book
The Death Trade, January 2014
Hardcover / e-Book
A Devil Is Waiting, November 2012
Paperback / e-Book
A Devil Is Waiting, January 2012
Hardcover / e-Book
The Judas Gate, January 2011
Sean Dillion #18
Hardcover
A Darker Place, April 2010
Paperback
The Wolf At The Door, January 2010
Hardcover
Death Run, October 2008
Hardcover
The Killing Ground, February 2008
Hardcover
A Fine Night For Dying, April 2007
Tall (reprint)
Without Mercy, August 2005
Hardcover