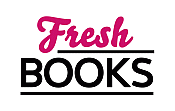 Sweet Reads in February
Marie Ferrarella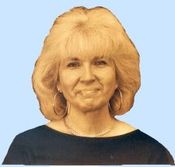 Blogging at Fresh Fiction
Congratulations to Marie Ferrarella: 250 Romance Books and Counting
February 3, 2015
Fresh Fiction wishes USA Today bestselling author Marie Ferrarella major congratulations on today's release of her 250th Harlequin book, Read More...
Born in West Germany, arrived in the U.S. at four, I began writing when I was eleven. I began selling many years after that. Along the way, I acquired a Masters in Shakespearean Comedy from Queens College in N.Y, a husband and two kids (in that order)--the dog came later.
My first romance was bought by Second Chance At Love in November of 1981. The road from there to here has three hundred and twenty-six more sales to it. I've been published by Silhouette, Harlequin (315 books), Zebra, Harper, Bantam and Berkeley. I've been fortunate enough to have received several Rita nominations from the Romance Writers of America Association over the years, with one win for Father Goose (in the Traditional Romance Category). I've also been nominated several times in various categories by Romantic Times Magazine. I hope to be found one day--many, many years from now--slumped over my computer, writing to the last moment. But before then, I would dearly love to write a successful screenplay. My goal has always been to entertain.
Log In to see more information about Marie Ferrarella
Log in or register now!
Series
Perfect, Wyoming | Coltons of Mustang Valley | Colton 911: Chicago
Books:
Colton's Unusual Suspect, February 2023
The Coltons of New York #1
Mass Market Paperback / e-Book
Cavanaugh Justice, June 2022
Mass Market Paperback / e-Book
A Ranch to Come Home To, May 2022
Forever, Texas# 24
Mass Market Paperback
Cavanaugh Justice, May 2022
Mass Market Paperback / e-Book
More Than a Temporary Family, April 2022
Furever Yours # 8
Mass Market Paperback / e-Book
Cavanaugh Justice, March 2022
Mass Market Paperback / e-Book
Harlequin Romantic Suspense March 2022 - Box Set, February 2022
Hardcover / e-Book
The Best Man in Texas, November 2021
Forever, Texas #23
Mass Market Paperback / e-Book
The Late Bloomer's Road to Love, September 2021
Matchmaking Mamas #29
Mass Market Paperback / e-Book
Colton 911: Secret Defender, August 2021
Colton 911: Chicago #7
Mass Market Paperback / e-Book
The Rancher's Baby Adventure, October 2020
Mass Market Paperback / e-Book
Secrets of Forever, October 2020
Forever, Texas #22
e-Book
Cavanaugh in Plain Sight, September 2020
Cavanaugh Justice #2105
e-Book
Colton Baby Conspiracy, January 2020
The Coltons of Mustang Valley
MP3 / e-Book
Cavanaugh Cowboy, May 2019
Cavanaugh Justice
e-Book
Cavanaugh Encounter, August 2017
Paperback / e-Book
Cavanaugh in the Rough, February 2017
Paperback / e-Book
The Rancher and the Baby, December 2016
Forever, Texas #275
Paperback / e-Book
The Cowboy and the Baby, October 2016
Forever, Texas
Mass Market Paperback / e-Book
Cavanaugh Cold Case, June 2016
Cavanaugh Justice
Paperback / e-Book
Cavanaugh or Death, April 2016
Cavanaugh Justice
Paperback / e-Book
Her Mistletoe Cowboy, December 2015
Forever, Texas #14
Paperback / e-Book
Coming Home for Christmas, November 2015
Paperback / e-Book
Second Chance Colton, October 2015
Paperback / e-Book
Mendoza's Secret Fortune, April 2015
The Fortunes of Texas: Cowboy Country
Paperback / e-Book
Cavanaugh Fortune, April 2015
Cavanaugh Justice
Paperback / e-Book
Carrying His Secret, February 2015
The Adair Affairs
Paperback / e-Book
Cavanaugh Strong, August 2014
Paperback
Island Promises, January 2014
Paperback / e-Book
His Forever Valentine, August 2013
Forever Texas
Paperback / e-Book
Cavanaugh On Duty, May 2013
Cavanaugh Justice
Paperback / e-Book
Wish Upon a Matchmaker, May 2013
Matchmaking Mamas #5
Paperback / e-Book
A Small Fortune, March 2013
The Fortunes of Texas: Southern Invasion
Paperback / e-Book
A Perfectly Imperfect Match, February 2013
Paperback / e-Book
Colton Showdown, November 2012
Paperback
A Forever Christmas, November 2012
Paperback / e-Book
Cavanaugh's Surrender, September 2012
Paperback / e-Book
Cavanaugh Rule, August 2012
Cavanaugh Justice #22
Paperback / e-Book
A Baby On The Ranch, July 2012
Forever Texas
Paperback / e-Book
Cavanaugh's Bodyguard, April 2012
Paperback / e-Book
Special Agent's Perfect Cover, January 2012
Perfect, Wyoming #1
Paperback
A Cavanaugh Christmas, November 2011
Paperback / e-Book
Montana Sheriff, September 2011
Mass Market Paperback / e-Book
The Doctor's Guardian, September 2011
Paperback / e-Book
Fortune's Just Desserts, April 2011
The Fortunes of Texas: Lost?and Found
Paperback
A Match For The Doctor, April 2011
Paperback
Private Justice, March 2011
Paperback
The Doctor's Forever Family, March 2011
Paperback
In His Protective Custody, February 2011
The Doctors Pulaski
Paperback
Ramona And The Renegade, January 2011
Paperback
Colton By Marriage, July 2010
Paperback
Cavanaugh Judgment, June 2010
Paperback
Fixed Up With Mr. Right?, May 2010
Paperback
In Bed With The Badge, February 2010
Cavanaugh Justice
Mass Market Paperback
Prescription For Romance, January 2010
The Baby Chase
Mass Market Paperback
A Lawman For Christmas (Silhouette Special Edition), November 2009
Mass Market Paperback
The Agent's Secret Baby, October 2009
Top Secret Deliveries
Mass Market Paperback
Cavanaugh Pride (Silhouette Romantic Suspense), August 2009
Mass Market Paperback
Loving The Right Brother, June 2009
Mass Market Paperback
Travis's Appeal (Silhouette Special Edition), March 2009
Mass Market Paperback
Plain Jane And The Playboy, January 2009
Fortunes of Texas: Return to Red Rock
Mass Market Paperback
Mistletoe And Miracles (Silhouette Special Edition), December 2008
Kate's Boys
Mass Market Paperback
Colton's Secret Service, September 2008
The Coltons: Family First
Mass Market Paperback
The Bride With No Name, August 2008
Kate's Boys
Mass Market Paperback
The Amnesiac Bride, August 2008
Safe Haven
Mass Market Paperback
Diamond In The Rough, July 2008
Kate's Boys
Paperback
Protecting His Witness, June 2008
Cavanaugh Justice
Paperback
Secret Agent Affair, May 2008
The Doctors Pulaski
Paperback
A Doctor's Secret, March 2008
The Doctors Pulaski
Paperback
Cavanaugh Heat, February 2008
Cavanaugh Justice
Paperback
Falling For The M.D., January 2008
The Wilder Family
Paperback
Her Sworn Protector, December 2007
The Doctors Pulaski
Paperback
Capturing The Millionaire, November 2007
The Sons Of Lily Moreau
Paperback
Taming The Playboy, October 2007
The Sons of Lily Moreau
Mass Market Paperback
Doctor In The House, September 2007
Mass Market Paperback
Remodeling The Bachelor, August 2007
The Sons of Lily Moreau
Mass Market Paperback
My Spy, July 2007
Mission: Impassioned
Mass Market Paperback
A Wedding in Paris, June 2007
Paperback (reprint)
Romancing the Teacher, May 2007
Paperback
Diagnosis: Danger, April 2007
Miniseries: The Doctors Pulaski
Paperback
Mr. Hall Takes a Bride, March 2007
Miniseries: Logan's Legacy Revisited
Paperback
Her Lawman on Call, February 2007
Miniseries: The Doctors Pulaski
Paperback
The Second Time Around, January 2007
Paperback
Mother in Training, October 2006
Paperback
Cavanaugh Watch, September 2006
Miniseries: Cavanaugh Justice
Paperback
The Prodigal M.D. Returns, August 2006
Miniseries: The Alaskans
Paperback
The Setup, July 2006
Miniseries: Hotel Marchand
Paperback
Finding Home, June 2006
Paperback
The Woman Who Wasn't There, May 2006
Cavanaugh Justice
Paperback
The Heart of a Ruler, April 2006
Capturing the Crown
Paperback
Military Man, March 2006
The Fortunes of Texas: Reunion
Paperback
Husbands and Other Strangers, February 2006
Special Edition Series, #1736
Paperback
Sundays Are for Murder, January 2006
Signature Select Spotlight
Paperback
Her Special Charm, December 2005
Special Edition Series, #1726
Paperback
Because A Husband Is Forever, March 2005
Paperback