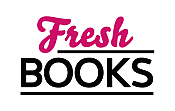 Kick off a new year with great reads!
Elaine Coffman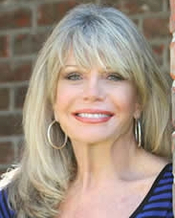 Blogging at Fresh Fiction
Elaine Coffman | What was the most surprising thing you learned while doing research for THE RETURN OF BLACK DOUGLAS?
April 1, 2011
I get asked quite a bit about what I've learned while writing. Where the Highlanders came from was my biggest surprise, for historically, they Read More...
Elaine Coffman is the New York Time bestselling author of twenty novels and five novellas'. Born in San Diego, California, she taught elementary school, and has three children, and four grandchildren. Literary achievements include four nominations for Best Historical of the Year, winning the Reviewers Choice Award three times, the Best Western Historical of the Year, and the Maggie Award, and the RWA Honor Roll. Her books have been selected by Doubleday Book Club and Literary Guild. Besides being on numerous television and radio talk shows throughout the country, and featured several times in People magazine, she enjoys a large international readership, and fan clubs in Russia, England, Argentina and Spain.
Log In to see more information about Elaine Coffman
Log in or register now!
Series
Books:
Lord Of The Black Isle, June 2012
Paperback / e-Book
The Return Of Black Douglas, April 2011
Mackinnon-Douglas #2
Mass Market Paperback / e-Book
Alone in the Dark, October 2006
Paperback
By Fire and by Sword, April 2006
Paperback
The Italian, January 2006
The Italian Chronicles #2
Paperback (reprint)
The Fifth Daughter, January 2006
The Italian Chronicles #1
Paperback (reprint)
The Bride of Black Douglas, January 2006
Mackinnon-Douglas #1
Paperback (reprint)
The Highlander, January 2006
The Graham series #1
Paperback (reprint)
Let Me Be Your Hero, November 2004
The Graham #2
Mass Market Paperback
Santa Baby, October 2002
Paperback
Fifth Daughter, November 2001
The Italian Chronicles #1
Mass Market Paperback
For All The Right Reasons, October 1998
The Mackinnon #2
Mass Market Paperback
Someone Like You, June 1998
Mass Market Paperback
'Tis The Season, November 1997
Paperback
Seeing Fireworks, July 1997
Paperback
If You Love Me, March 1997
Mass Market Paperback
Outlaw Brides, May 1996
Paperback
When Love Comes Along, November 1995
The Mackinnon #6
Paperback
Midsummer Night's Madness, July 1995
Paperback
A Time For Roses, December 1994
Mass Market Paperback
Heaven Knows, March 1994
The Mackinnon #5
Mass Market Paperback
So This Is Love, June 1993
The Mackinnon #4
Mass Market Paperback
Somewhere Along The Way, August 1992
The Mackinnon #3
Mass Market Paperback
Angel In Marble, February 1991
The Mackinnon #1
Mass Market Paperback
Escape Not My Love, February 1990
Mass Market Paperback
If My Love Could Hold You, April 1989
The Mackinnon #7
Mass Market Paperback
My Enemy, My Love, September 1988
Mass Market Paperback