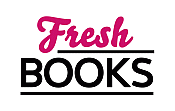 Sweet Reads in February
Carla Cassidy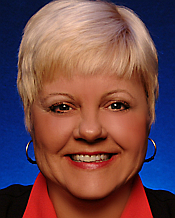 Blogging at Fresh Fiction
Carla Cassidy | Author-Reader Match: 48 HOUR LOCKDOWN
April 13, 2020
Instead of trying to find your perfect match in a dating app, we bring you the "Author-Reader Match" where we Read More...
Carla Cassidy | In The Good Old Summer Time
April 9, 2009
I love romantic suspense. I love writing it and reading it. As I was working on my latest release, Read More...
Pseudonym: Carla Cook.

Carla Cassidy is a New York Times bestselling author who has written more than 125 novels for Harlequin Books. She is listed on the Romance Writer's of America Honor Roll and has won numerous awards. Carla believes the only thing better than curling up with a good book to read is sitting down at the computer with a good story to write.
Log In to see more information about Carla Cassidy
Log in or register now!
Series
Tough Justice | The Coltons of Texas | Tactical Crime Division | Cowboys of Holiday Ranch
Books:
Guarding a Forbidden Love, February 2023
Mass Market Paperback / e-Book
Gunsmoke in the Grassland, September 2022
Kings of Coyote Creek # 3
Mass Market Paperback / e-Book
Revenge on the Ranch, August 2022
Kings of Coyote Creek # 2
Mass Market Paperback / e-Book
Closing in on the Cowboy, July 2022
Kings of Coyote Creek # 1
Hardcover / e-Book
The Last Cowboy Standing, December 2021
Cowboys of Holiday Ranch #14
Mass Market Paperback / e-Book
Deadly Days of Christmas, November 2021
Mass Market Paperback / e-Book
Colton 911: Guardian in the Storm, July 2021
Mass Market Paperback / e-Book
The Cowboy's Targeted Bride, November 2020
Cowboys of Holiday Ranch #13
e-Book
Stalked in the Night, October 2020
e-Book
48 Hour Lockdown, April 2020
Tactical Crime Division
Mass Market Paperback / e-Book
Desperate Intentions, February 2019
e-Book
Colton Cowboy Hideout, July 2016
The Coltons of Texas #7
Paperback / e-Book
Tough Justice: Hunted, January 2016
Tough Justice #8
e-Book
Tough Justice: Exposed, January 2016
Tough Justice #1
e-Book
The Colton Bodyguard, November 2015
The Coltons of Oklahoma #6
Mass Market Paperback / e-Book
Scene of the Crime: Killer Cove, April 2015
Paperback / e-Book
A Mistletoe Christmas, December 2014
Paperback / e-Book
Deadman's Bluff, March 2013
Scenes of the Crime
Paperback / e-Book
Cowboy With a Cause, December 2012
Paperback
The Cowboy's Claim, October 2012
Paperback / e-Book
Mercenary's Perfect Mission, May 2012
Paperback / e-Book
Scene of the Crime: Mystic Lake, February 2012
Paperback / e-Book
Tool Belt Defender, January 2012
Lawmen of Black Rock
Paperback / e-Book
Cowboy's Triplet Trouble, October 2011
Paperback / e-Book
Rancher Under Cover, September 2011
Paperback / e-Book
Shattered Trust, September 2011
Paperback
Special Agent's Surrender, March 2011
Lawmen of Black Rock
Paperback / e-Book
Scene of the Crime: Bachelor Moon, February 2011
Paperback / e-Book
Cowboy Deputy, January 2011
Lawmen of Black Rock
Paperback
The Lawman's Nanny Op, July 2010
Paperback
The Cowboy's Secret Twins, November 2009
Mass Market Paperback
Up Close And Personal, October 2009
Paperback
Heiress Recon, June 2009
The Recovery Men
Mass Market Paperback
Interrogating The Bride, May 2009
Mass Market Paperback
Last Gasp, April 2009
Paperback
The Rancher Bodyguard, March 2009
Wild West Bodyguards
Mass Market Paperback
A Hero Of Her Own, February 2009
The Coltons: Family First
Mass Market Paperback
Profile Durango, February 2009
Kenner County Crime Unit
Mass Market Paperback
Sunset Promises, November 2008
Safe Haven
Paperback
Broken Pieces, September 2008
Paperback
Natural-Born Protector, September 2008
Wild West Bodyguards
Mass Market Paperback
The Sheriff's Secretary, August 2008
Paperback
Snowbound With The Bodyguard, July 2008
Paperback
With The Material Witness In The Safehouse, May 2008
The Curse of Raven's Cliff
Paperback
His New Nanny, October 2007
Mass Market Paperback
Safety in Numbers, May 2007
Miniseries: Wild West Bodyguards
Paperback
The Bodyguard's Return, January 2007
Miniseries: Wild West Bodyguards
Paperback
Pawn, July 2006
Miniseries: Athena Force
Paperback
Under the Boardwalk, July 2006
Paperback
The Bodyguard's Promise, June 2006
Miniseries: Wild West Bodyguards
Paperback
Are You Afraid?, March 2006
Paperback
Hell on Heels, March 2006
Paperback
Hot Pursuit, December 2005
Paperback
Defending the Rancher's Daughter, July 2005
Paperback
Protecting The Princess, February 2005
Paperback
Shadows '93, September 1993
Paperback