Archer Mayor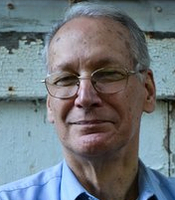 Archer Mayor is the New York Times bestselling author of the 30-book police procedural series featuring detective Joe Gunther. In addition to his writing, Mayor is a death investigator for Vermont's Office of the Chief Medical Examiner, and a detective for the Windham County Sheriff's Office.
He is a past winner of the New England Independent Booksellers Association Award for Best Fiction--the first time a writer of crime literature has been so honored. He was cited for Excellence in the Arts by the State of Vermont.
Mayor has integrated his actual police experiences with intricately detailed plot lines into novels that The New York Times has called "dazzling," and Booklist has said are "among the best cop stories being written today." The result adds a depth, detail, and veracity to his characters and their tribulations that has led The New York Times to call him "The boss man on procedures," and the Arizona Daily Star to write, "Few deliver such well-rounded novels of such consistent high quality."
Archer Mayor--who was brought up in the US, Canada and France--has been variously employed as a scholarly editor, a researcher for TIME-LIFE Books, a political advance-man, a theater photographer, a newspaper writer/editor, a lab technician for Paris-Match Magazine in Paris, France, and a medical illustrator. He is a graduate of Yale University. Before turning his hand to fiction, Archer wrote history books.
Log In to see more information about Archer Mayor
Log in or register now!
Series
Joe Gunther
Books:
Fall Guy, October 2022
Hardcover / e-Book
Marked Man, October 2021
Joe Gunther Series #32
Hardcover / e-Book
The Orphan's Guilt, September 2020
Joe Gunther Series #31
Hardcover / e-Book
Bomber's Moon, October 2019
Joe Gunther #30
Hardcover / e-Book
Bury the Lead, October 2018
Joe Gunther #29
Hardcover / e-Book
Trace, October 2017
Joe Gunther #28
Hardcover / e-Book
Persumption of Guilt, October 2016
Joe Gunther #27
Hardcover / e-Book
The Company She Kept, September 2016
Joe Gunther #26
Paperback / e-Book
The Company She Kept, October 2015
Joe Gunther #26
Hardcover / e-Book
Proof Positive, September 2015
Joe Gunther Mysteries #25
Paperback / e-Book (reprint)
Proof Positive, October 2014
Joe Gunther Mysteries #25
Hardcover / e-Book
Three Can Keep A Secret, September 2014
Joe Gunther Mysteries #24
Paperback / e-Book
Red Herring, October 2010
Joe Gunther #21
Hardcover / e-Book
The Catch, October 2008
Joe Gunther #19
Hardcover / e-Book