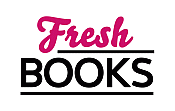 Hot Hot reads in August
Tanya Huff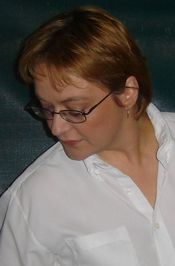 Born in Nova Scotia rather longer ago than she'd like to admit, Tanya Huff moved west at age three and a little later than that got a degree in Radio and Television arts from Ryerson Polytechnic that she's never used.
She currently lives and writes in rural Ontario with her partner, Fiona Patton, four and a half cats and an unintentional chihuahua. When she's not writing, she gardens and complains about the weather.
Log In to see more information about Tanya Huff
Log in or register now!
Series
Blood Books | Peacekeeper
Books:
Into the Broken Lands, August 2022
Hardcover / e-Book
The Complete Smoke Trilogy, July 2019
Trade Size
A Peace Divided, June 2018
Peacekeepers #2
Mass Market Paperback / e-Book
The Privilege of Peace, June 2018
Peacekeeper #3
Hardcover / e-Book
A Peace Divided, June 2017
Peacekeepers #2
Hardcover / e-Book
An Ancient Peace, October 2016
Peacekeeper #1
Mass Market Paperback / e-Book (reprint)
An Ancient Peace, October 2015
Peacekeeper #1
Hardcover / e-Book
The Future Falls, November 2014
Hardcover
Blood Lines, February 2014
Blood Books
Paperback / e-Book
The Keeper Chronicles, December 2012
Trade Size
The Wild Ways, November 2012
Paperback / e-Book
The Silvered, November 2012
Hardcover / e-Book
The Wild Ways, November 2011
Gale Women # 2
Hardcover / e-Book
The Truth Of Valor, September 2011
Paperback / e-Book
Those Who Fight Monsters, March 2011
Trade Size
The Truth Of Valor, September 2010
Confederation #5
Hardcover
The Enchantment Emporium, June 2010
Mass Market Paperback
The Enchantment Emporium, June 2009
Hardcover
Valor's Trial, June 2008
Confederation #4
Hardcover
Blood Bank, May 2008
Blood Books extra
Paperback
The Quarters Novels, November 2007
Quarters Volume II
Paperback (reprint)
Blood Debt, October 2007
Blood Books #5
Paperback (reprint)
The Heart of Valor, June 2007
Hardcover
Confederation of Valor, December 2006
Paperback
The Blood Books, Volume III, September 2006
The Victory Nelson "Blood" Series
Paperback (reprint)
Blood Books, Volume II, August 2006
The Victory Nelson "Blood" Series
Paperback (reprint)
The Blood Books, Volume I, July 2006
The Victory Nelson "Blood" Series
Paperback (reprint)
Smoke and Mirrors, June 2006
The Tony/"Smoke" Series
Paperback (reprint)
Smoke and Ashes, June 2006
The Tony/"Smoke" Series
Hardcover
Stealing Magic, April 2006
Paperback
Smoke and Shadows, April 2005
The Tony/"Smoke" Series
Paperback (reprint)
Relative Magic, August 2003
Paperback
Long Hot Summoning, April 2003
The Keeper's Chronicles #3
Paperback
The Better Part of Valor, March 2002
The Torin Kerr series
Paperback
Of Darkness, Light and Fire, December 2001
Paperback
The Second Summoning, March 2001
The Keeper's Chronicles #2
Paperback
Valor's Choice, April 2000
The Torin Kerr series
Paperback
The Quartered Sea, May 1999
The Quarters series
Paperback
What Ho, Magic!, March 1999
Paperback
Wizard of the Grove, January 1999
Paperback
Summon the Keeper, May 1998
The Keeper's Chronicles #1
Paperback
No Quarter, April 1996
The Quarters series
Paperback
Fifth Quarter, August 1995
The Quarters series
Paperback
Sing the Four Quarters, December 1994
The Quarters series
Paperback
Blood Pact, November 1993
The Victory Nelson "Blood" Series
Paperback
Blood Lines, January 1993
The Victory Nelson "Blood" Series
Paperback (reprint)
Blood Trail, February 1992
The Victory Nelson "Blood" Series
Paperback (reprint)
Blood Price, May 1991
The Victory Nelson "Blood" Series
Paperback (reprint)