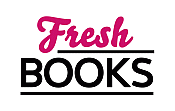 June blooms with love and intrigue
Lois McMaster Bujold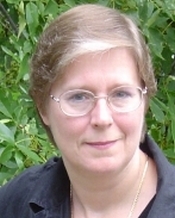 Photo Credit: Carol Collins

Lois McMaster Bujold burst upon the science fiction world in 1986 with the first of the Vorkosigan Saga novels, Shards of Honor, closely followed by The Warrior's Apprentice, which introduced Miles Vorkosigan, the hyperkinetic military genius with bones of glass. She has won an unprecedented four Hugo Awards for works in the Vorkosigan Saga. The mother of two, Bujold lives in Minneapolis, Minnesota.
Log In to see more information about Lois McMaster Bujold
Log in or register now!
Series
Vorkosigan
Books:
Gentleman Jole and the Red Queen, February 2016
Hardcover
Captain Vorpatril's Alliance, November 2012
Vorkosigan #14
Hardcover
Cryoburn, November 2010
Vorkosigan #13
Hardcover
Horizon, February 2010
The Sharing Knife, Volume 4
Mass Market Paperback (reprint)
Horizon, February 2009
The Sharing Knife #4
Hardcover
The Vorkosigan Companion, December 2008
Vorkosigan
Hardcover
Legacy, July 2007
Sharing Knife #2
Hardcover
Beguilement, October 2006
The Sharing Knife #1
Hardcover
Irresistible Forces, January 2006
Mass Market Paperback
Irresistible Forces, February 2004
Trade Size
Miles, Mystery and Mayhem, August 2003
The Vorkosigan Saga
Paperback (reprint)
Young Miles, August 2003
The Vorkosigan Saga
Paperback (reprint)
Diplomatic Immunity, June 2003
The Vorkosigan Saga
Paperback (reprint)
Miles Errant, August 2002
The Vorkosigan Saga
Trade Size (reprint)
A Civil Campaign, August 2000
The Vorkosigan Saga
Paperback (reprint)
The Spirit Ring, May 2000
Paperback (reprint)
A Civil Campaign, September 1999
Vorkosigan
Hardcover
Borders of Infinity, September 1999
The Vorkosigan Saga
Paperback (reprint)
Cordelia's Honor, September 1999
The Vorkosigan Saga
Paperback (reprint)
Falling Free, June 1999
The Vorkosigan Saga
Paperback (reprint)
Komarr, April 1999
The Vorkosigan Saga
Paperback (reprint)
Memory, October 1997
The Vorkosigan Saga #11
Paperback (reprint)
The Warrior's Apprentice, March 1997
The Vorkosigan Saga
Paperback (reprint)
Cetaganda, October 1996
The Vorkosigan Saga
Paperback (reprint)
Mirror Dance, March 1995
The Vorkosigan Saga
Paperback (reprint)
Ethan of Athos, May 1994
The Vorkosigan Saga
Paperback
Brothers in Arms, May 1994
The Vorkosigan Saga
Paperback (reprint)
Barrayar, October 1991
The Vorkosigan Saga #2
Paperback (reprint)
Shards of Honor, October 1991
The Vorkosigan Saga
Paperback (reprint)
The Vor Game, September 1990
The Vorkosigan Saga #4
Paperback