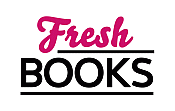 Spring for these books in March
Katherine Garbera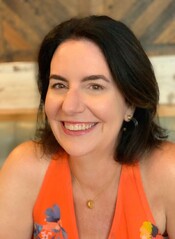 Blogging at Fresh Fiction
Katherine Garbera | Exclusive Excerpt: WILD NIGHTS
February 10, 2020
In this scene Nicholas has let Zelda's down and she knows that he's a professional illusionist, it's Read More...
Katherine Garbera | ONE NIGHT GAMBLE + GIVEAWAY!
January 16, 2019
I'm so excited to be starting 2019 with the first book in my new series Jokers Wild.   Read More...
Top 5 Literary Place that Live Up To the Hype
October 16, 2017
Some places are famous because of an event, you'll see the historical marker and wonder who was that person or resort to Wikipedia to Read More...
Katherine Garbera | Traditions!
November 4, 2013
It's safe to say that most if not all of my traditions revolve around my family and food. My earliest memories are of sitting Read More...
Katherine Garbera is the USA Today best-selling author of more than 90 books. Writing is the chief focus of her time after her family and the only thing she likes more than working on her own books is reading other authors. She is a frequent speaker at conferences and loves the opportunity to talk about writing with anyone who'll listen.
Log In to see more information about Katherine Garbera
Log in or register now!
Series
Copper Mountain Christmas | Space Cowboys | Scott Brothers of Montana | Wild Caruthers Bachelors | Gods of War
Books:
Billionaire Fake Out, February 2023
The Image Project #3
Mass Market Paperback / e-Book
The Billionaire Plan, January 2023
The Image Project #2
Mass Market Paperback / e-Book
Billionaire Makeover, December 2022
Mass Market Paperback / e-Book
Secrets of a Wedding Crasher, May 2022
Destination Wedding # 3
Mass Market Paperback / e-Book
The One from the Wedding, April 2022
Destination Wedding # 2
Mass Market Paperback / e-Book
The Wedding Dare, March 2022
Destination Wedding#1
Mass Market Paperback / e-Book
Harlequin Desire March 2022 - Box Set 2 of 2, February 2022
Hardcover / e-Book
The Trouble with Bad Boys, June 2021
Hardcover / e-Book
Texan for the Taking, February 2021
Corbyn Sisters of Last Stand #3
Paperback / e-Book
Wild Nights, February 2020
Jokers Wild Series
e-Book
Her Texas Ex, April 2019
The Dangerous Delaneys #1
e-Book
One Night Gamble, January 2019
Joker's Wild #1
e-Book
Dance With The Devil, October 2017
Gods of War #1
e-Book
Billionaire's Baby Bind, October 2017
Texas Cattleman's Club: Blackmail
Mass Market Paperback / e-Book
The Tycoon's Fianc?e Deal, August 2017
Wild Caruthers Bachelors #2
Mass Market Paperback / e-Book
Beyond the Limits, May 2017
Space Cowboys #3
Paperback / e-Book
Tycoon Cowboy's Baby Surprise, May 2017
The Wild Caruthers Bachelors
Paperback / e-Book
Pushing the Limits, January 2017
Space Cowboys #2
Paperback / e-Book
Her Christmas Cowboy, November 2016
Scott Brothers of Montana #5
e-Book
No Limits, September 2016
Space Cowboys #1
e-Book
A Montana Born Christmas, November 2015
e-Book
Crushed, October 2015
Sons of San Clemente #1
Paperback / e-Book
Seduce Me Tonight, January 2015
e-Book
Christmas in Montana, December 2014
Paperback
Cowboy, It's Cold Outside, November 2014
Scott Brothers of Montana #4
e-Book
Enchanted by an Emerald, September 2014
A Jewel Box Anthology
Trade Size / e-Book
Her Summer Cowboy, August 2014
Scott Brothers of Montana #2
e-Book
Mother's Day Romance Bundle, May 2014
e-Book
The Cowboy's Reluctant Bride, May 2014
Scott Brothers of Montana #3
e-Book
A Copper Mountain Christmas, December 2013
e-Book
A Cowboy for Christmas, November 2013
Scott Brothers of Montana #1
e-Book
His Instant Heir, August 2013
Hardcover / e-Book
Sizzle, March 2013
e-Book
One More Kiss, January 2013
Paperback / e-Book
Calling All The Shots, November 2012
Paperback / e-Book
A Case of Kiss and Tell, August 2012
Paperback / e-Book
Ready for Her Close-up, May 2012
Paperback / e-Book
Reunited?With Child, April 2011
Miami Nights
Paperback
Seducing His Opposition, March 2011
Miami Nights
Paperback
Taming the VIP Playboy, February 2011
Miami Nights
Paperback
The Pirate, July 2010
The Savage Seven #2
Paperback
Sin City Wedding & The Forbidden Princess, July 2010
Paperback
Secrets, Lies...and Seduction, June 2010
Paperback
His Royal Prize, May 2010
Paperback
The Mercenary, August 2009
The Savage Seven #1
Paperback
The Moretti Heir, March 2009
Man of the Month
Mass Market Paperback
Bare Nerve, February 2009
Paperback
Bare Witness, October 2008
Trade Size
Baby Business, August 2008
Billionaires and Babies
Mass Market Paperback
The Spanish Aristocrat's Woman, March 2008
Sons of Privilege
Paperback
The Wealthy Frenchman's Proposition, February 2008
Sons Of Privilege
Paperback
The Greek Tycoon's Secret Heir, January 2008
Sons of Privilege
Paperback
Sex With A Stranger, September 2007
Trade Size
Legends And Lies, September 2007
Mass Market Paperback
High-Society Mistress, July 2007
Miniseries: The Mistresses
Mass Market Paperback
Six-Month Mistress, June 2007
Mass Market Paperback
Make-Believe Mistress, May 2007
Miniseries: The Mistesses
Paperback
The Ultimate Romantic Challenge, November 2006
Trade Size
The Night Before Christmas, October 2006
Paperback
The Once-a-Mistress Wife, September 2006
Miniseries: Secret Lives of Society Wives
Paperback
Exclusive, June 2006
Miniseries: Athena Force
Paperback
Their Million-Dollar Night, April 2006
What Happens in Vegas?
Paperback
Body Heat, March 2006
Trade Size
Her High-Stakes Affair, March 2006
What Happens in Vegas?
Paperback
His Wedding-Night Wager, February 2006
Desire Series, #1708
Paperback
The Night Before Christmas, October 2005
Trade Size
The Amazon Strain, May 2005
Paperback