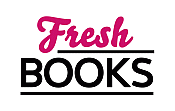 Your August adventures in reading
Jaid Black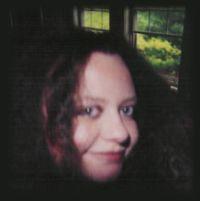 USA USA Today bestselling author, Jaid Black, is the nom de plume of publishing magnate Tina M. Engler. The owner and founder of Ellora's Cave Publishing and Cerridwen Press, she also writes novels for Pocketbooks. Tina has been featured in every available media, from Forbes magazine to major newspapers like the Cleveland Plain Dealer, the Washington Post, and the LA Times, to various radio programs, to TV spots on Fox News and the Montel Williams Show.

In addition to her publishing background, Tina holds controlling shares in Jasmine-Jade Enterprises, Gothik Grounds (a coffee store chain), Brannon-Engler Properties, and the upcoming, upscale Awbridge, Hanwell, & Hartley, which specializes in books and upper end art. She was a self-made millionaire by age 30 and a multi-millionaire by age 32, but life wasn't always so generous for "The Queen of Steam".
Pregnant at 17, Tina spent eight years in poverty while she cared for her daughter, attended college, and worked. As a former welfare recipient, she is angered by the anti-woman stance that the United States government has since taken against moms who need public assistance. Tina considers herself, as well as the plethora of other welfare moms she's met in the past, living proof of the fact that helping women climb out of poverty benefits everyone in society, not just those receiving the aid. In addition to the hundreds of salaries she pays to employees and contractors every fiscal year, Tina also shells out more in taxes in a month's time than she collected in the entire eight years she received welfare benefits. Her conclusion? There will always be people who abuse the system, be they welfare recipients or inside corporate traders, but you don't punish everyone in order to get to those nasty few. With a mentality like that, nobody wins.

As well as being a very vocal champion for welfare recipients, Tina also gives talks and writes articles about an even more controversial subject matter: prisoners' rights. Since the majority of men and women living behind bars tend to be young and poor, she doesn't believe her two social passions are unrelated. In the decade she has spent as a prisoners' rights activist, she has seen firsthand the abusive, neglected environment that an alarming number of Americans call home. Equally disturbing to her is the undisputable fact that the percentage of Americans receiving life sentences has drastically risen in recent years, the overwhelming majority of who were too poor to retain a private attorney at trial. Tina was recently brought to tears when she had the honor of meeting Jurdy, a very sweet, compassionate 24-year-old African American man who is serving two life sentences in Florida. His age at the time of the crime? Thirteen. Jurdy has been behind bars since the 8th grade. Unfortunately, Tina recently commented, stories like Jurdy's aren't as uncommon as the typical American voter thinks.

On a more private note, Tina is happily married and the mother of two children. With a daughter in high school and another in elementary school, she is forever kept on the go! The family shares a mutual passion for animals. They have, at the time of this writing, 5 dogs.
Health issues are a constant battle in Tina's life, but she hasn't let them stop her from realizing her dreams. She still considers herself a very blessed woman. In her own words, "I have a career I love, wonderfully supportive friends and family members, the world's greatest readers, and a husband who lives with the delusion that I'm the sexiest woman alive. What more could a woman ask for?"
Log In to see more information about Jaid Black
Log in or register now!
Series
Books:
Notorious (10th Anniversary), August 2010
Trade Size
Deaht Row: The Trilogy (10th Anniversary), August 2010
Trade Size
The Best of Jaid Black(10th Anniversary), August 2010
Trade Size
Prisoner Of Love, September 2009
Trade Size
Forbidden Fantasies, October 2008
Hardcover
Big, Bad & Barbaric, January 2008
Paperback
Tie Me Up, Tie Me Down, December 2007
Mass Market Paperback
Bedtime, Playtime: Ellora's Cave, June 2007
Paperback
All She Wants, November 2006
Trade Size
Deep, Dark and Dangerous, March 2006
Trade Size
Playing Easy to Get, February 2006
Trade Size
Strictly Taboo, December 2005
Trade Size
Tie Me up, Tie Me Down, February 2005
Trade Size
The Breeding Ground, November 2004
Trade Size
One Dark Night, April 2004
Paperback / e-Book
Warrior, June 2003
Paperback
The Empress' New Clothes, November 2002
Trade Size (reprint)