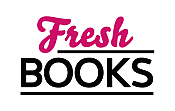 Get a great read for October
Ditter Kellen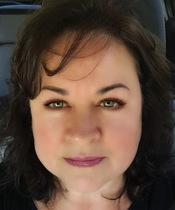 Ditter Kellen is the USA Today bestselling author of The Boy in the Window. She began her writing career publishing paranormal romance novels before deciding to try her hand at mystery, thriller and suspense. Ditter released her first thriller in 2018, a novel that rapidly became a favorite among her fans.
Writing is her passion, what she was born to do. I hope you will enjoy reading her stories as much as she loves spinning them.
Ditter resides in Alabama with her husband and many unique farm animals. She adores French fries and her phone is permanently attached to her ear.
Log In to see more information about Ditter Kellen
Log in or register now!
Series
Quick Chronicles | Enigma | Supernatural | Seeker - Kellen | Secret - Kellen | Fallen Angel - Kellen
Books:
Oliver Quick, June 2019
The Quick Chronicles #1
e-Book
Zaureth Awakened, April 2019
Enigma #11.5
e-Book
Torn, February 2019
Fallen Angel #1
e-Book
Brant, August 2018
Enigma #11
Paperback / e-Book
Bayou Heat, August 2018
e-Book
Lydia's Secret, June 2018
Secret #1
Paperback / e-Book
Bitten, May 2018
Supernatural #2
Hardcover / e-Book
The Boy in the Window, April 2018
Paperback / e-Book
The Boy in the Window, March 2018
e-Book
Midnight Secrets, February 2018
Secret #2
Paperback / e-Book
Enigma: The Beginning, February 2018
Enigma #1-3
e-Book
The Seeker Trilogy, January 2018
e-Book
Zyen, November 2017
Enigma #10
Paperback / e-Book
Taboo, October 2017
e-Book
Thrasher, September 2017
Enigma #9
Paperback / e-Book
The Billionaire's Baby, July 2017
e-Book
Beautiful Haunting, July 2017
Supernatural #3
e-Book
Rykaur, June 2017
Enigma #8
Paperback / e-Book
Ruby and the Beast, April 2017
e-Book
Braum, February 2017
Enigma #7
Paperback / e-Book
Gryke, December 2016
Enigma #6
Paperback / e-Book
Oz, November 2016
Enigma #5
Paperback / e-Book
Zaureth, October 2016
Enigma #4
Paperback / e-Book
Vaulcron, July 2016
Enigma #3
Paperback / e-Book
The Rise of Vlad, July 2016
Seeker #3
Paperback / e-Book
Shon, June 2016
Seeker #2
Paperback / e-Book
Naura, May 2016
Enigma #2
Paperback / e-Book
Enigma, March 2016
Enigma #1
Paperback / e-Book
Turn the Page, June 2015
Paperback / e-Book
Ember, April 2015
Seeker #1
Paperback / e-Book
Finding Carly, August 2014
Supernatural #1
e-Book