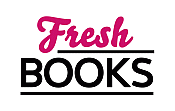 Best reads in December
//================================================== // Deprecated methods // I don't recommend the use of the following methods, // but they are included for backward compatibility. // You can delete them if you don't need them. //================================================== //-------------------------------------------------- this.set_image = function(imageobject) { // This method is deprecated; you should use // the following code instead: // s.image = document.images.myimagename; // s.update(); if (!document.images) return; this.image = imageobject; } //-------------------------------------------------- this.set_textarea = function(textareaobject) { // This method is deprecated; you should use // the following code instead: // s.textarea = document.form.textareaname; // s.update(); this.textarea = textareaobject; this.display_text(); } //-------------------------------------------------- this.set_textid = function(textidstr) { // This method is deprecated; you should use // the following code instead: // s.textid = "mytextid"; // s.update(); this.textid = textidstr; this.display_text(); } } //-->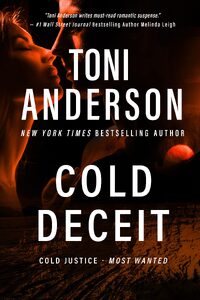 Cooper McKenzie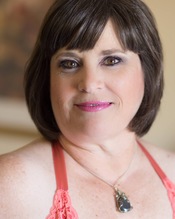 Pseudonym for S.E. Walker.
Pseudonym: Keely Jakes.

Cooper McKenzie always thought she had been born a hundred years too late but appreciates air conditioning, computers, and other conveniences of modern-day living. She enjoys the slower pace of New Bern, North Carolina, as well as the history and small-town community found there. In addition to dreaming up her next story, Cooper enjoys reading everything except scary books, needle-weaving for charity, and keeping up with her mixed-breed companion, Miss Honey, the DivaDog.
Log In to see more information about Cooper McKenzie
Log in or register now!
Series
Club Esoteria
Books:
Daydreams and Fantasies, August 2018
e-Book
Silver's Triad, April 2018
Club Esoteria #19
e-Book
A Hot Box of Firefighters, October 2016
e-Book
Silk in Bonds, April 2016
Club Esoteria #18
e-Book
Blackmailing Dom, February 2016
Club Esoteria #17
e-Book
A Pixie for Master Sinjin, April 2015
Club Esoteria #16
e-Book
A Dom of His Own, October 2014
Club Esoteria #15
e-Book
The Domme Who Wasn't, February 2014
Club Esoteria #14
e-Book
More Than His Sexy Toy, November 2013
Club Esoteria #13
e-Book
Juggling Masters, September 2013
Club Esoteria #12
e-Book
A Club Esoteria Wedding, April 2013
Club Esoteria #11
e-Book
Their Sub, Their Mistress, February 2013
Club Esoteria #10
e-Book
Two Sirs for Sasha, November 2012
Club Esoteria #9
e-Book
Taming Blaze, April 2012
Club Esoteria #8
e-Book
A Club Esoteria Christmas, January 2012
Club Esoteria #7
e-Book
His Beck and Call Girl, July 2011
Club Esoteria #6
e-Book
Jillian's Master, March 2011
Club Esoteria #5
e-Book
Masters of Her Heart, February 2011
Club Esoteria #4
e-Book
Minding Mistress, September 2010
Club Esoteria #3
e-Book
Caught By the Master, July 2010
Club Esoteria #2
e-Book
His Sub's Submissive, June 2010
Club Esoteria #1
e-Book