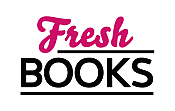 April showers are here, settle with a great read!
Olivia Newport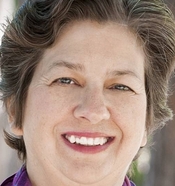 Olivia Newport's novels twist through time to find where faith and passions meet. Her husband and two twenty something children provide welcome distraction from the people stomping through her head on their way into her books. She chases joy in stunning Colorado at the foot of the Rockies, where day lilies grow as tall as she is.
Log In to see more information about Olivia Newport
Log in or register now!
Series
Hidden Falls | Valley of Choice | Amish Turns of Time | Tree of Life
Books:
What You Said to Me, November 2020
Tree of Life #4
Paperback / e-Book
When I Meet You, May 2020
Tree of Life #3
Paperback / e-Book
In the Cradle Lies, November 2019
Tree of Life #2
Paperback / e-Book
The Inn at Hidden Run, May 2019
Tree of Life #1
Paperback / e-Book
Colors of Christmas, October 2017
Paperback / e-Book
Gladden the Heart, July 2017
Amish Turns of Time #5
Paperback / e-Book
Hope in the Land, April 2016
Amish Turns of Time #4
Paperback / e-Book
Brightest and Best, August 2015
Amish Turns of Time #3
Paperback / e-Book
Meek and Mild, February 2015
Amish Turns of Time #2
Paperback / e-Book
Wonderful Lonesome, September 2014
Amish Turns of Time
Paperback / e-Book
The Groundskeeper Remembered, April 2014
Audio
The Groundskeeper Remembered 12, April 2014
e-Book
When Memory Came, April 2014
Audio
When Memory Came 11, April 2014
e-Book
One Familiar Tune 10, April 2014
Audio
A Fair Refuge, April 2014
Audio
Distinguishing Marks 13, April 2014
e-Book
A Fair Refuge 9, March 2014
e-Book
The Mayor?s Quandary, March 2014
Hidden Valley #5
Audio
All You Need to Know, March 2014
Audio
All You Need to Know, March 2014
Hidden Falls #8
e-Book
Yesterday?s Promise, March 2014
Hidden Falls #7
Audio
Yesterday?s Promise, March 2014
Hidden Falls #7
e-Book
No Time for Answers, March 2014
Hidden Valley #6
Audio
No Time for Answers, March 2014
Hidden Valley #6
e-Book
The Mayor?s Quandary, February 2014
Hidden Valley #5
e-Book
Unexpected Hero, February 2014
Hidden Falls #4
Audio / e-Book
Unexpected Hero, February 2014
Hidden Falls #4
e-Book
Hidden Falls, February 2014
Hidden Valley #3
e-Book
Taken for English, February 2014
Valley of Choice #3
Paperback
Ordinary Secrets, January 2014
Hidden Falls #1
e-Book
Ordinary Secrets, January 2014
Hidden Valley #1
Audio / e-Book
The Invention of Sarah Cummings, September 2013
Paperback / e-Book
In Plain View, June 2013
Valley of Choice #2
Paperback / e-Book
Accidentally Amish, October 2012
Valley of Choice
Paperback / e-Book

Videos
Click Title to Play
Accidentally Amish