Maria Grazia Swan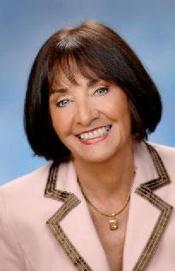 Blogging at Fresh Fiction
Maria Grazia Swan | The Heart in My Settings
June 29, 2015
Once upon a time, travel was my answer to my problem. It was the adult version of running away from homeā€¦ First I would catch Read More...
Maria Grazia Swan | Dreaming in Italian
December 11, 2012
I always wanted to be a writer. When I was a little girl I lived with my grandparents in a 3 story house my grandfather Read More...
Maria Grazia Swan was born in Italy, but this rolling stone has definitely gathered no moss. She lived in Belgium, France, Germany, in beautiful Orange County, California where she raised her family, and is currently at home in Phoenix, Arizona—but stay tuned for weekly updates of Where in the World is Maria Grazia Swan?
As a young girl, her vivid imagination predestined her to be a writer. She won her first literary award at the age of fourteen while living in Belgium. As a young woman Maria returned to Italy to design for—ooh-la-la—haute couture. Once in the U.S. and after years of concentrating on family, she tackled real estate. These days her time is devoted to her deepest passions: writing and helping people find happiness.
Maria loves travel, opera, good books, hiking, and intelligent movies (if she can find one, that is). When asked about her idea of a perfect evening, she favors stimulating conversation, spicy Italian food and perfectly chilled Prosecco—but then, who doesn't?
Maria has written short stories for anthologies, articles for high profile magazines and numerous blogs tackling love and life. She engaged her editorial and non-fiction skills for BOOMER BABES: TALES OF LOVE AND LUST IN THE LATER YEARS. Her romantic suspense novels LOVE THY SISTER and BOSOM BODIES are available at Amazon.com.
Log In to see more information about Maria Grazia Swan
Log in or register now!
Series
Mina's Adventures | Lella York | Baker Girls
Books:
From Italy with Love, July 2020
e-Book
Wine, Dine and Christmas Crimes, August 2019
Baker Girls #3
Paperback / e-Book
Wine, Dine and Christmas Crimes, August 2019
Baker Girls #3
Paperback / e-Book
Foods, Fools, and a Dead Psychic, April 2018
Baker Girls #2
Paperback / e-Book
Cooks, Crooks and a Corpse, February 2017
Baker Girls #1
Paperback / e-Book
Best in Show, November 2015
Mina #6
Paperback / e-Book
A Cat to Die For, July 2015
e-Book
Murder Under the Desert Moon, July 2015
Lella York #3
e-Book
Death Under the Venice Moon, August 2014
Lella York #2
e-Book
Murder Under the Italian Moon, December 2013
Lella York #1
e-Book
Bosom Bodies, November 2012
Mina's Adventures #2
e-Book
Boomer Babes, May 2008
Trade Size
Love Thy Sister, November 2001
Mina's Adventures #1
e-Book