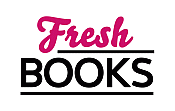 Hot, sizzling reads for July
Anne Rivers Siddons
Anne River Siddons was born in 1936 in Fairburn, Georgia, a small railroad town just south of Atlanta, where her family has lived for six generations. The only child of a prestigious Atlanta lawyer and his wife, Siddons was raised to be a perfect Southern belle. Growing up, she did what was expected of her: getting straight A's, becoming head cheerleader, the homecoming queen, and then Centennial Queen of Fairburn. At Auburn University she studied illustration, joined the Tri-Delt sorority, and "did the things I thought I should. I dated the right guys. I did the right activities," and wound up voted "Loveliest of the Plains."
During her student years at Auburn, the Civil Rights Movement first gained national attention, with the bus boycott in Montgomery and the integration of the University of Alabama. Siddons was a columnist for the Auburn Plainsman at the time, and she wrote, "an innocuous, almost sophomoric column" welcoming integration. The school's administration requested she pull it, and when she refused, they ran it with a disclaimer stating that the university did not share her views. Because she was writing from the deep South, her column gained instant national attention and caused quite "a fracas." When she wrote a second, similarly-minded piece, she was fired. It was her first taste of the power of the written word.
After graduation, she worked in the advertising department of a large bank, doing layout and design. But she soon discovered her real talents lay in writing, as she was frequently required to write copy for the advertisements. "At Auburn, and before that when I wrote local columns for the Fairburn paper, writing came so naturally that I didn't value it. I never even thought that it might be a livelihood, or a source of great satisfaction. Southern girls, remember, were taught to look for security."
She soon left the bank to join the staff of the recently founded Atlanta magazine. Started by renowned mentor, Jim Townsend, the Atlanta came to life in the 1960's, just as the city Atlanta was experiencing a rebirth. As one of the magazine's first senior editors, Siddons remembers the job as being, "one of the most electrifying things I have ever done in terms of sheer joy." Her work at the magazine brought her in direct contact with the Civil Rights Movement, often sitting with Dr. King's people at the then- black restaurant Carrousel, listening to the best jazz the city had to offer. At age 30, she married Heyward Siddons, eleven years her senior, and the father of four sons from a previous marriage.
Her writing career took its next leap when Larry Ashmead, then an editor at Doubleday, noticed an article of hers and wrote to her asking if she would consider doing a book. She assumed the letter was a prank, and that some of her friends had stolen Doubleday stationary. When she didn't respond, Ashmead tracked her down, and Siddons ended up with a two book contract: a collection of essays which became John Chancellor Makes Me Cry, and a novel of her college days, which became Heartbreak Hotel, and was later turned into a film, Heart of Dixie, starring Ally Sheedy.
As Ashmead moved on, from Doubleday to Simon & Shuster, then to Harper & Row, Siddons followed, writing a horror story, The House Next Door, which Stephen King described as a prime example of "the new American Gothic," and then Fox's Earth and Homeplace, about the loss of a beloved home.
It was in 1988, with the publication of her fifth book, the best-selling Peachtree Road, that Siddons graduated to real commercial success. Described by her friend and peer, Pat Conroy, as "the Southern novel for our generation." With almost a million copies in print, Peachtree Road ushered Siddons onto the literary fast track. Since then the novels have been coming steadily, about one each year, with her readership and writer's fees increasing commensurately. In 1992 she received $3.25 million from HarperCollins for a three book deal, and then, in 1994, HarperCollins gave Siddons $13 million for a four book deal.
Now, she and her Heyward shuttle between a sprawling home in Brookhaven, Atlanta, and their summer home in Brooklin, Maine. She finds Down East, "such a relief after the old dark morass of the South. It's like getting a gulp of clean air...I always feel in Maine like I'm walking on the surface of the earth. In the South, I always feel like I'm knee-deep." But she still remains tied to her home in the South, where she does most of her writing. Each morning, Siddons dresses, puts on her makeup and then heads out to the backyard cottage that serves as her office. And each night, she and her husband edit the day's work by reading it aloud over evening cocktails.
Siddons' success has naturally brought comparisons with another great Southern writer, Margaret Mitchell, but Siddons insists that the South she writes about is not the romanticized version found in Gone With the Wind. Instead, her relationship with the South is loving, but realistic. "It's like an old marriage or a long marriage. The commitment is absolute, but the romance has long since worn off...I want to write about it as it really is: I don't want to romanticize it."
Log In to see more information about Anne Rivers Siddons
Log in or register now!
Series
Books:
Burnt Mountain, July 2012
Paperback / e-Book (reprint)
Burnt Mountain, August 2011
Hardcover
Fault Lines, January 2011
Paperback
Off Season, July 2010
Mass Market Paperback
Off Season, July 2009
Paperback
Off Season, August 2008
Hardcover
Heartbreak Hotel, September 2007
Mass Market Paperback
The House Next Door, June 2007
Mass Market Paperback
Sweetwater Creek, January 2007
Paperback
Up Island / Low Country, April 2006
Two Books In One
Trade Size (reprint)
Sweetwater Creek, September 2005
Hardcover
Islands, December 2004
Paperback (reprint)
Downtown, September 2004
Paperback (reprint)
Fault Lines, March 2004
Paperback (reprint)
Homeplace, June 2003
Paperback (reprint)
Hill Towns, June 2003
Paperback (reprint)
Fox's Earth, June 2003
Paperback (reprint)
Colony, September 2002
Paperback (reprint)
Outer Banks, September 2002
Paperback (reprint)
Low Country, September 2002
Paperback (reprint)
Peachtree Road, July 2001
Paperback (reprint)
King's Oak, July 2001
Paperback (reprint)
Nora, Nora, July 2001
Paperback (reprint)