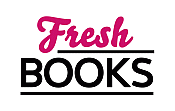 Hot, sizzling reads for July
Stella Cameron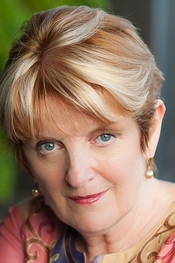 Photo Credit: Kirsten Phillippe

Stella Cameron is a New York Times and USA Today Bestselling Author. With over fourteen million copies of her books in print, Cameron is now turning her pen to mysteries and independently publishing COLD, Introducing Alex Duggins. She draws on her English background for this new, already critically acclaimed mystery series. Atmospheric, deeply character and relationship driven, COLD reveals the power of old secrets to twist the present. Cameron's reputation for using her backgrounds to add tension and allure to her stories is heightened again.
Cameron is the recipient of the Pacific Northwest Achievement Award for distinguished professional achievement and for enhancing the stature of the Northwest Literary community. She lives in Washington with her husband Jerry, her Papillon Millie, black cat Zipper, and a cheeky little tabby named Jack.
Log In to see more information about Stella Cameron
Log in or register now!
Series
Alex Duggins
Books:
Trap Lane, October 2019
Alex Duggins #6
Hardcover / e-Book
Whisper the Dead, April 2018
Alex Duggins #5
Hardcover / e-Book
Lies that Bind, June 2017
Alex Duggins #4
Hardcover / e-Book
Melody of Murder, June 2016
Alex Duggins #3
Hardcover / e-Book
Out Comes The Evil, December 2015
Alex Duggins #2
e-Book
Folly, May 2015
Alex Duggins #1
e-Book (reprint)
Cold, September 2013
Alex Duggins #1
e-Book
Darkness Bred, June 2013
Chimney Rock #2
Paperback / e-Book
Out Of Sight, May 2010
Court of Angels #3
Mass Market Paperback
Out Of Mind, April 2010
Court of Angels #2
Mass Market Paperback
Out of Body, March 2010
Court of Angels #1
Mass Market Paperback
An Accidental Seduction, January 2010
e-Book
Tails Of Love, June 2009
Paperback
Cypress Nights (Bayou Books), April 2009
Mass Market Paperback
Moontide, March 2009
Famous Firsts
Mass Market Paperback (reprint)
Cypress Nights, August 2008
Hardcover
The Message, June 2008
Safe Haven
Paperback
A Marked Man, February 2008
Paperback (reprint)
A Cold Day In Hell, November 2007
Bayou Books
Paperback
Target, April 2007
Pointe Judah Bayou Novel
Paperback
A Marked Man, November 2006
Toussaint Louisianna
Hardcover
A Grave Mistake, October 2006
Toussaint Bayou
Paperback
Body of Evidence, March 2006
Paperback
A Grave Mistake, November 2005
Toussaint Bayou
Hardcover
Now You See Him, September 2005
Toussaint Bayou
Paperback (reprint)
Testing Miss Toogood, March 2005
Paperback
Now You See Him, November 2004
Toussaint Bayou
Hardcover
Kiss Them Goodbye, October 2004
Toussaint Bayou
Paperback (reprint)
An Angel In Time, October 2004
Originally written as Harlequin American Romance #419, 12/91
Paperback (reprint)
Yes is Forever, August 2004
Originally written as Harlequin Superromance #192, 12/85
Paperback (reprint)
Choices, June 2004
Originally written as Harlequin Superromance #223, 08/86
Paperback (reprint)
Faces Of A Clown, April 2004
Originally written as Harlequin Superromance #192, 12/85,
Paperback (reprint)
A Useful Affair, March 2004
Paperback (reprint)
Cold Day in July, November 2003
Toussaint Bayou
Paperback
Some Die Telling, October 2003
Paperback
Sheer Pleasures, August 2003
Originally published October 1995
Paperback (reprint)
Wrong Turn, May 2003
Paperback (reprint)
About Adam, March 2003
Mayfair Square - #5
Paperback
Courage My Love, January 2003
Paperback (reprint)
True Bliss, October 2002
Paperback (reprint)
Mad about the Man, October 2002
Paperback (reprint)
Unveiled, August 2002
Paperback
Tell Me Why, August 2002
Paperback
Guilty Pleasures, July 2002
Paperback (reprint)
The Orphan, March 2002
Mayfair Square - #4
Paperback (reprint)
Married In Spring, February 2002
Paperback
Snow Angels, October 2001
sequel to UNDERCURRENTS
Paperback (reprint)
Slow Heat, September 2001
Paperback
Tell Me Why, September 2001
Hardcover
Glass Houses, June 2001
Paperback
Shadows / Daddy in Demand, June 2001
Paperback
7B, March 2001
Paperback (reprint)
Finding Ian, January 2001
Paperback (reprint)
Key West, May 2000
Paperback (reprint)
Once And For Always, March 2000
Paperback (reprint)
All Smiles, February 2000
Mayfair Square - #2
Paperback
French Quarter, May 1999
Paperback
More and More, April 1999
Mayfair Square - #1
Paperback
The Cardinal Of The Kremlin, August 1989
Paperback

Videos
Click Title to Play
Tails Of Love