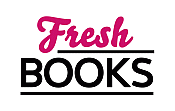 Summer Sizzling Reads in July!
Bud Mirassou
Features & Posts
No posts found.
1 comment posted.

Re: The First Gospel (8:03pm April 10, 2017):

Face it! Jesus changed the world. There are those that
dispute his miracles. But the greatest miracle of them all,
ardent followers facing certain death by crucifixion or
worse, went off by themselves to preach and tell the story
to neighbors and enemies, mostly enemies. And they told the
story. And they were slaughtered. And from that humble
beginning of a few guys preaching peace and love, Jesus
dominated the entire Western World. None of that can be
disputed. That Jesus would leave a physical proof of his
existence is logical and compelling. Now, in that context,
let's look at the Shroud of Turin. Let's put in on the
scales of justice. Let's weigh the evidence. Or maybe you
shouldn't. Because, if you do, what can you say that
supports the position that the Shroud is not the burial
cloth of Jesus?