Linda Broday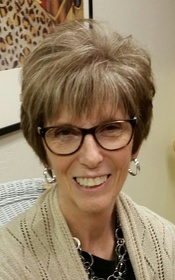 Features & Posts
No posts found.
4 comments posted.

Re: Saving the Mail Order Bride (10:43am April 24, 2019):

Thank you so much for having me! I always love being here
and sharing my books with readers. Mail order brides is an
exciting trope to write. There are endless possibilities for
stories.

Re: The Outlaw's Mail Order Bride (2:19pm January 30, 2019):

I always love being on Fresh Fiction and talking about a new
book. I'm so excited about this one. Tally and Clay's love
story is a bit rocky and they'll need a little luck on their
side. These two characters burrowed deep in my heart and I
loved telling their story. I hope you'll try it.

Re: Forever His Texas Bride (10:32am October 16, 2015):

Patricia Barraclough, you know, it's very sad that we're
still locked in that prejudice and hate after hundreds of
years. We haven't moved very far from where we started.

I'm really happy that you're intrigued by Brett's story.
I think you're gonna love it. And thanks for the kind
words about the first two in this series.

Re: Forever His Texas Bride (10:28am October 16, 2015):

Peggy, I agree about people being more cruel back then.
So much of that was fueled by ignorance, fear, lack of
doctors. If someone got sick (or injured) away from a
town, chances were they'd die. There just weren't many
doctors.

And then there was the immense prejudice and hate against
Native Americans.

I'm glad you love the cover art for Forever His Texas
Bride! I do too. Sourcebooks' art department does amazing
work. I hope you enjoy the story and that it might touch
your heart as it did mine.