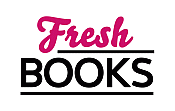 Your August adventures in reading
"What is it with families and trouble?"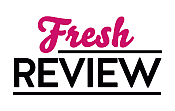 Reviewed by Barbara Boehler
Posted June 10, 2006

Josie Toadfern has a nickname that haunts her to this day. Nosy Josie is what she is known by in her small town, and has haunted her ever since she was in grade school. So what if she is curiously gifted, she has friends, her own business, and Owen, her boyfriend who at this moment away visiting his son. So, when Mamaw Toadfern requests that she comes to Thanksgiving dinner with the family that ostracized her, she begrudgingly goes. Now is if faced not only with the family who wanted nothing to do with her, but also the parents who abandon her when she was two. Stuck between a rock and the hard headed family, Josie try's to make the best of it until a fight breaks out leaving a sour taste in her mouth. Sharon Short's character Josie is quite possibly one of the most likeable characters I have come across. Quirky and a wild imagination leads her into more trouble then what some things are worth. Filled with humor and a family who would drive anyone nuts, this is a wonderful story.
SUMMARY
Small-town laundress Josie Toadfern has her own fair share of dirty laundry -- namely the Toadfern clan! Ostracized from the family unit ever since her parents dumped eight-year-old Josie in a local orphanage, the stain-busting dynamo's stunned to find herself invited to crabby old family matriarch "Mamaw" Toadfern's Thanksgiving celebration -- and too curious to refuse.
But an even bigger shock is waiting for her there: Josie's long lost mom and pop, blandly unapologetic and full of new -- probably illegal -- get-rich-quick schemes. And when a dead body is tossed into the already explosive chaos of bitter feelings, intra-family feuding, and incinerated turkey meat, Josie finds herself in the most uncomfortable position of having to prove her disreputable dad innocent of murder. But cleaning up messes is Josie's business. And sometimes blood is thicker than cranberry sauce -- and a much more difficult stain to eliminate.
---
What do you think about this review?
Comments
No comments posted.

Registered users may leave comments.
Log in or register now!