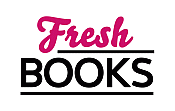 December's Must-Reads: Top Books to Close Out the Year with a Bang
"A light-hearted, hilarious rom-com that tackles mental health, work-life balance, and self-reliance."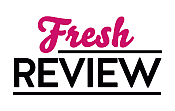 Reviewed by Debbie Devita
Posted November 17, 2023

Women's Fiction Contemporary | Romance Chick-Lit
Sasha works for a travel app that makes her participate in the employee Joyful Mess program but she is so burned out from the emails, the lack of staff, and help from her manager that she can not find joy anywhere. One day she walks out and tries to talk to a nun, Agnes, about joining up. After this, she decides that she needs a break. Sasha goes to Rilston Bay, the place her family went to all the time when she was a kid. Unfortunately, the gilded age of the place has long gone, leaving only a small number of guests, a barely alive porter, quirky staff, and subpar rooms. None of these factors deter Sasha though. She is still gung ho to do her wellness program and she starts it off the very first morning she's there.
THE BURNOUT by Sophie Kinsella is a light-hearted, hilarious rom-com that tackles mental health, the importance of work-life balance, and self-reliance. It is a story of self-discovery and human connection set against the beautiful backdrop of the beach. It was such a refreshing story that will stay with me long after the last page.
SUMMARY
Sparks fly in this delightful novel about two burned out professionals who meet at a ramshackle resort on the British seaside—from the #1 New York Times bestselling author of The Party Crasher.

"I devoured The Burnout in one greedy gulp. It's funny, sad, relatable, and brilliantly done. Sophie Kinsella is the queen of romantic comedy."—Jojo Moyes

She can do anything . . . just not everything.

Sasha has had it. She cannot bring herself to respond to another inane, "urgent" (but obviously not at all urgent) email or participate in the corporate employee joyfulness program. She hasn't seen her friends in months. Sex? Seems like a lot of effort. Even cooking dinner takes far too much planning. Sasha has hit a wall.

Armed with good intentions to drink kale smoothies, try yoga, and find peace, she heads to the seaside resort she loved as a child. But it's the off season, the hotel is in a dilapidated shambles, and she has to share the beach with the only other occupant: a grumpy guy named Finn, who seems as stressed as Sasha. How can she commune with nature when he's sitting on her favorite rock, watching her? Nor can they agree on how best to alleviate their burnout (Sasha: manifesting, wild swimming; Finn: drinking whisky, getting pizza delivered to the beach).

When curious messages, seemingly addressed to Sasha and Finn, begin to appear on the beach, the two are forced to talk—about everything. How did they get so burned out? Can either of them remember something they used to love? (Answer: surfing!) And the question they try and fail to ignore: what does the energy between them—flaring even in the face of their bone-deep exhaustion—signify?
---
What do you think about this review?
Comments
No comments posted.

Registered users may leave comments.
Log in or register now!