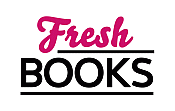 December's Must-Reads: Top Books to Close Out the Year with a Bang
"What happens in Geneva stays in Geneva"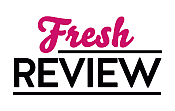 Reviewed by Evie Harris
Posted November 7, 2023

Thriller Techno | Thriller Psychological | Thriller Medical
Sara Collier didn't want to go to Geneva. She had already won the Nobel Prize for her work as a scientist and now she wanted to stay home with her daughter and husband. Her father is ill with Alzheimer's and she is showing signs of it as well. When Daniel tells her about the groundbreaking work being done at a famous Swiss lab that might help her, she agrees to accept their invitation. This was a trip that would set off a chain of events she could never have imagined. It would take more than science to keep her alive.
There is much in GENEVA a novel by actor Richard Armitage to keep readers totally immersed in the story. Just when we think we understand them, the well-developed characters surprise us, often with shocking revelations. The persona some of them show the public is a façade and what is behind their facades is sometimes pure evil. When least expected, their capabilities are brought forward. Expertly plotted, the novel is filled with twists and turns, suspense, and some violence. The complex relationships between the characters are deftly depicted.
I found GENEVA to be a thought-provoking and riveting psychological thriller. Unpredictable and engrossing, this book is well worth reading. Highly recommended.
Learn more about Geneva
SUMMARY
A bold and unpredictable debut thriller set in the biotech world (and deceptive beauty) of Switzerland, by acclaimed actor Richard Armitage.

Nobel Prize-winning scientist Sarah Collier has taken a step back from work to spend more time with her family. Movie nights with her husband Daniel and their daughter Maddie are a welcome respite from the scrutiny of the world's press. As much as it hurts, it's good to be able to see her father more too. He's suffering from Alzheimer's and needs special care.

Sarah has started to show tell-tale signs of the disease too. She's been experiencing blackouts and memory loss. It's early days but she must face the possibility that she won't be there to see her daughter grow up. Daniel, a neuroscientist himself, is doing his best to be supportive but she already knows that she will have to be the strong one. For all of them.

So when Sarah is invited to be the guest of honour at a prestigious biotech conference in Geneva she declines, wanting to stay out of the public eye—that is until Daniel shows her the kind of work that the enigmatic Mauritz Schiller has been developing.

Flown first class to the spectacular alpine city and housed in a luxury hotel, Sarah and Daniel are thrust back into the spotlight. As they try to shut out the noise of the public media storm, in private Sarah is struggling with her escalating symptoms. And the true extent of what Schiller has achieved is a revelation. This is technology that could change medicine forever. More than that, it could save Sarah's life.

But technology so valuable attracts all kinds of interest. Wealthy investors are circling, controversial blogger Terri Landau is all over the story, and someone close to Schiller seems bent on taking advantage of the situation for themselves. Sarah feels threatened and does not know who to trust—including herself. Far from being her lifeline Schiller's technology may be her undoing.

As events spiral out of control, Sarah and Daniel are faced with the ultimate question: how far would you go for someone you love?
---
What do you think about this review?
Comments
No comments posted.

Registered users may leave comments.
Log in or register now!