"I'm in love with Suit Daddy"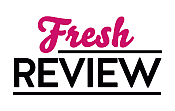 Reviewed by Debbie Devita
Posted November 7, 2023

Are you looking for that book that you want to savour reading but at the same time want to just keep on reading to know what happens? Do you want your romcoms to have authentic characters with flaws that make them believable? Lucy Score has provided you with your dream in THINGS WE LEFT BEHIND.
Sloan and Lucian have an enemies-to-lovers romance where they really hate each other. They used to be "secret friends," but they both know what happened back then. They destroyed each other's lives at seventeen and there is no going back. Since then Sloan has been busy living her dream of being the librarian in Knockemout and Lucian has been building his empire of money and power.
Neither one has any interest in the other until one night they can't keep their hands off each other and they have a one-night stand. That's it though--no more they both said. Sloan was starting to look for a partner to start a family and Lucian was the farthest from ever wanting a family. They decide again that they were meant to be enemies but will their sexual chemistry die now that they can't have each other or will it just grow stronger?
THINGS WE LEFT BEHIND is by far my favorite Knockemout novel and Lucian is everything I want in a crazy, sexy man. Lucy Score is quickly becoming an auto-buy author for me and I'm not at all mad about it.
SUMMARY
There was only one woman who could set me free. But I would rather set myself on fire than ask Sloane Walton for anything.

Lucian Rollins is a lean, mean vengeance-seeking mogul. On a quest to erase his father's mark on the family name, he spends every waking minute pulling strings and building an indestructible empire. The more money and power he amasses, the safer he is from threats.

Except when it comes to the feisty small-town librarian that keeps him up at night…

Sloane Walton is a spitfire determined to carry on her father's quest for justice. She'll do that just as soon as she figures out exactly what the man she hates did to—or for—her family. Bonded by an old, dark secret from the past and the dislike they now share for each other, Sloane trusts Lucian about as far as she can throw his designer-suited body.

When bickering accidentally turns to foreplay, these two find themselves not quite regretting their steamy one-night stand. Once those flames are fanned, it seems impossible to put them out again. But with Sloane ready to start a family and Lucian refusing to even consider the idea of marriage and kids, these enemies-to-lovers are stuck at an impasse.

Broken men break women. It's what Lucian believes, what he's witnessed, and he's not going to take that chance with Sloane. He'd rather live a life of solitude than put her in danger. But he learns the hard way that leaving her means leaving her unprotected from other threats.

It's the second time he's ruthlessly cut her out of his life. There's no way she's going to give him a third chance. He's just going to have to make one for himself.
---
What do you think about this review?
Comments
No comments posted.

Registered users may leave comments.
Log in or register now!