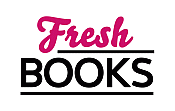 December's Must-Reads: Top Books to Close Out the Year with a Bang
"A spy risks death inside Austria in 1944"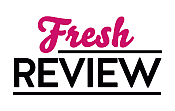 Reviewed by Clare O'Beara
Posted November 7, 2023

Kitty Larsson is now an American spy, working against Nazi Germany. The previous thrillers in The Diplomat's Wife series showed that when the Nazis marched into Austria, the life Kitty shared there with her husband Edgar was irrevocably changed. A new reader can pick up where THE AMERICAN WIFE'S SECRET starts in cautiously neutral Turkey, a crossroads of continents and double agents. Every secret is for sale here. Every businessman hopes to profit.
Istanbul in 1943 is where Kitty, highly stressed from activities in Paris, is reunited with Edgar, though she hadn't been sure he was alive. He's been obliged to do desk work for the invaders, an unwilling part of the war machine. Kitty's title is still Frau Dr. Ragatz, but she asks Edgar for a divorce, stating they are no longer who they were.
We move to 1944, in Vienna, the capital of Austria. Edgar is using his work with the German Foreign Office to secretly pass information to American OSS chief Allen Dulles in Bern, Switzerland. For instance, Semperit the American-Austrian rubber manufacturer and Steyr-Daimler-Puch the steel manufacturer are essential parts of the war machine and prime targets. Edgar also uncovers reliable evidence that several of the concentration camps in Germany and Poland are death camps, which had been kept secret. Kitty, aided by socialite and spy Millie Quentin, has turned herself into a dowdy secretary to go undercover at Semperit, with the firm's Franz Josef Messner and local priest Father Heinrich Maier her only allies.
I learned a lot about Austria's place in the war. Having previously read a novel called EDELWEISS about the resistance, and the brutality of the invaders, I understood that Austria was divided by the conflict. I hadn't known that Austria's industries were to be spared bombing raids in the hope of making Austria a neutral self-sufficient country following the war. Women were necessary in every workplace as men were drawn away to fight, and Kitty slips into place, keeping her head down as long as she can. I also learned about various industrial goods and processes, so the research by author Chrystyna Lucyk-Berger seems thorough.
Tensions pervade THE AMERICAN WIFE'S SECRET, with Kitty at risk of discovery, her marriage and affections up in the air, and feeling the driving instinct to do something that will end the war faster and save friends. The standard spy accoutrements give a familiar feel to the war story even for a reader not conversant with the territory. At times the adventure is absolutely nerve-wracking, as our brave heroine never knows who can be trusted. Chrystyna Lucyk-Berger is a Ukrainian-American writer who moved to Austria and has written several novels about her beautiful adopted home.
SUMMARY
---
What do you think about this review?
Comments
No comments posted.

Registered users may leave comments.
Log in or register now!