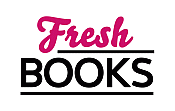 December's Must-Reads: Top Books to Close Out the Year with a Bang
"Looking for missing books leads Bibliophile Brooklyn to investigating murder..."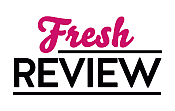 Reviewed by Ruth Castleberry
Posted October 24, 2023

Mystery Cozy | Mystery Book Lover | Holiday
Kate Carlise's THE TWELVE BOOKS OF CHRISTMAS begins when the holidays find Brooklyn Wainwright and her husband, Derek Stone, celebrating with her family in Dharma when her friend Claire invites them to her New Year's Eve wedding in Loch Ness, Scotland. When Brooklyn explains that she and Derek had plans with her parents, Claire includes them in her invitation to the nuptials.
So, bookbinding expert Brooklyn, security professional husband Derek, and her parents, Becky and Jim, set out for Castle MacKinnon right after Christmas. On the flight, Brooklyn studies the list of twelve collectible books Claire reports missing from the castle library. Claire asked Brooklyn to help locate the missing volumes while staying at the castle.
Determined to find the missing books, Brooklyn and Derek search and find one of the books, along with a young man's body, in one of the castle's towers. The couple also picks up on feelings of ill will from folks who resent the Lard's choice for his soon-to-be wife. Bitsy, a woman set on having the Laird for herself, shows up to claim an ancient tradition that enables her to move into the castle as a guest. With a murder in the castle and Bitsy making demands, the wedding is postponed for a few days.
As Brooklyn and Derek find more of the missing books, Bitsy becomes more aggressive and challenges Claire to an archery contest. Claire becomes a suspect when an arrow ends Bitsy's life, at least according to Bitsy's family. Brooklyn, Derek, and Claire's aunt Gwyneth begin investigating the two murders.
A consummate storyteller, Ms. Carlise offers readers a complex mystery enriched by a peek at Scottish traditions where the Loch Ness region serves as the setting. THE TWELVE BOOKS OF CHRISTMAS provides an excellent addition to her Bibliophile Mystery series.
SUMMARY
The first ever Christmas mystery in the beloved New York Times bestselling Bibliophile Mystery series!

San Francisco book-restoration expert Brooklyn Wainwright and her hunky security-expert husband, Derek Stone, face a locked-room murder mystery during the holidays in Scotland.

In the middle of a wonderful Christmas holiday in Dharma, Brooklyn and Derek receive a frantic phone call from their dear friend Claire in Loch Ness, Scotland. The laird of the castle, Cameron MacKinnon, has just proposed to her! They plan to be married on New Year's Day, and they want Derek and Brooklyn to be their witnesses. And while they're visiting, Claire hopes that Brooklyn will be able to solve a little mystery that's occurred in the castle library—twelve very rare, very important books have gone missing.

Once in Scotland, Brooklyn starts working on the mystery of the missing books but is soon distracted by all of the thumping and bumping noises she's been hearing in the middle of the night. You'd think the Ghost of Christmas Past had taken up residence. But when one of the guests is poisoned and another is killed by an arrow through the heart, Brooklyn and Derek know this is not the work of any ghost. Now they must race to find a killer and a book thief before another murder occurs and their friends' bright and happy future turns dark and deadly.
---
What do you think about this review?
Comments
No comments posted.

Registered users may leave comments.
Log in or register now!