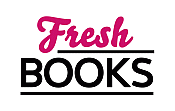 December's Must-Reads: Top Books to Close Out the Year with a Bang
"An unforgettable adventure"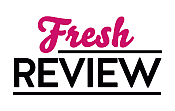 Reviewed by Evie Harris
Posted September 27, 2023

What kind of parents would send their eleven-year-old daughter to make her own way in the world? In 1931, this is exactly what her parents did and by sheer chance and luck, she was taken in and adopted by Patsy Chen, a Hollywood movie star, who named her Sally Brady. Eventually, the two ended up in Europe where Sally helped Patsy with her gossip column. By 1940, Sally bore no resemblance to her eleven-year-old self. In 1941, Sally finds herself in the precarious situation of being stranded in Mussolini's Italy without proper documents. After many harrowing experiences, her life crosses paths with that of Lapo's, a writer and a farmer who is just trying to survive the chaos being reigned down on his country.
In SALLY BRADY'S ITALIAN ADVENTURE by Christina Lynch, the realities of what life was like for the Italians under fascist rule are vividly brought to life. Told in the unique voices of Sally and Lapo, readers will become acquainted with two protagonists they will not soon forget. Somehow, they face the perils of daily life never losing their sense of humor and never forgetting the difference between right and wrong. Even when unimaginable absurdities surface, the two fascinating characters show their strengths. The secondary characters are a varied lot. There are no stereotypes here. Some can be admired and respected and others are worthy of contempt. Well-plotted and exciting, the story flows quickly.
In this poignant work of historical fiction, all the aspects of the narrative come together perfectly. Expertly told, SALLY BRADY'S ITALIAN ADVENTURE by Christina Lynch is well worth reading. Highly recommended.
SUMMARY
"Richly evocative of the charms and contradictions of Italy. Brava!"—Chris Pavone, New York Times bestselling author

What if you found yourself in the middle of a war armed only with lipstick and a sense of humor? Abandoned as a child in Los Angeles in 1931, dust bowl refugee Sally Brady convinces a Hollywood movie star to adopt her, and grows up to be an effervescent gossip columnist secretly satirizing Europe's upper crust. By 1940 saucy Sally is conquering Fascist-era Rome with cheek and charm.

A good deed leaves Sally stranded in wartime Italy, brandishing a biting wit, a fake passport, and an elastic sense of right and wrong. To save her friends and find her way home through a land of besieged castles and villas, Sally must combat tragedy with comedy, tie up pompous bureaucrats in their own red tape, force the cruel to be kind, and unravel the mystery, weight, and meaning of family.

Heir to Odysseus's wiles and Candide's optimism, Sally Brady is a heroine for the 21st century.
---
What do you think about this review?
Comments
No comments posted.

Registered users may leave comments.
Log in or register now!