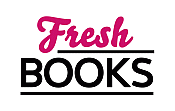 Fall into September books you'll love
"Remember the victims"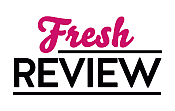 Reviewed by Evie Harris
Posted September 15, 2023

Historical | Non-Fiction Biography
In 1940, Annette Zelman, a young Jewish woman, was thrilled to have been accepted to the prestigious Ecole des Beaux-Arts in Paris. She embraced the café society of the times and immersed herself in the arts. She fell in love with Jean Jausion, a young Catholic poet, and they envisioned a long happy life together as a married couple. A Jew and a Catholic marrying in Nazi Occupied Paris was not permitted nor was it approved of by their respective parents. Their story, as told in STAR CROSSED by Heather Dune Macadam and Simon Worrall, is one of heartbreak and tragedy.
Based on drawings, letters, diaries, and interviews with survivors, this work of nonfiction brings to life Annette and Jean during this dark time in history. Everything they shared and loved was denied them as the Nazis tightened regulations. With no explanation or warning, their world imploded. Two people with so much so much life to live became victims of the times.
STAR CROSSED is not an easy story to read. Even so, it is an important one and one that should be told. Presented with sensitivity, the authors have brought to readers a vivid picture of life in occupied Paris. Highly recommended.
SUMMARY
For readers of The Nightingale by Kristin Hannah who are hungry for a true account of Nazi Occupied Paris, Star-Crossed is the narrative nonfiction saga they can really sink their teeth into. Heather Dune Macadam and Simon Worrall transport readers to the past and introduce them to our Romeo and Juliet: a vivacious and beautiful, Jewish nineteen-year-old named Annette Zelman and a handsome young Catholic poet by the name of Jean Jausion. The pair are doomed to be torn apart by war, prejudice, and disapproving families in this deeply tragic and romantic historical tale.

Paris, 1940. The City of Light has fallen under German occupation. Among patriotic Parisians, the pursuit of art, culture, and jazz has become a bold act of defiance. So has forbidden love for talented and spirited Jewish teenager Annette Zelman, a student at the Beaux-Arts, and dashing young Catholic poet Jean Jausion. Despite their devout families' vehement opposition, the young couple finds acceptance at the famed Café de Flore, whose habitues include Simone de Beauvoir, Jean-Paul Sartre, Pablo Picasso, Django Reinhardt, and other luminaries of the Latin Quarter.

For a time, Annette and Jean feel they have eluded the brute might of the relentless Nazis -- and more immediately, their parents' threats and demands. But as restrictions on the Jewish community escalate to arrests and deportations, the maleficent forces gathering around the young lovers set them on divergent and tragically inevitable paths.

Drawn from never-before-published family letters and other treasures, as well as archival sources and exclusive interviews, Star-Crossed offers us precious insight into the Holocaust and the lives French people bravely led under the Hitler regime. This breathtaking true story of beauty, art, liberation, and the transformative power of love resonates with an intimate story of undying devotion, seen through the prism of history.
---
What do you think about this review?
Comments
No comments posted.

Registered users may leave comments.
Log in or register now!