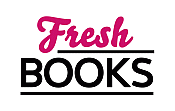 Fall into September books you'll love
"A storm in Texas reunites old friends"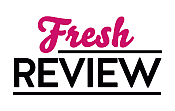 Reviewed by Clare O'Beara
Posted September 15, 2023

Women's Fiction Family Life | Romance Small Town
Abby Roswell and her dog Stormy are in a car on a road in Texas, when the weather closes down and Abby sees a dreaded funnel cloud ahead of them. That's the reason why she finds herself somewhere unexpected, where she was maybe meant to be. SECOND CHANCE STORMS by K.C. Kirkland is a sweet romance novella, easy to get into, and addresses some deeper issues.
Christian Peters can't imagine living anywhere but rural Texas. He's been taking care of his small ranch and his daughter, Dylln, with the help of his mother, Emma, for a few years now. His wife Kimberly got tired of living far away from everything, and Christian has to think this would be the case for any modern woman. Even his old pal Abby. After all, he hasn't seen her in years, either. Now he's providing her with shelter from a storm after her car got damaged.
Abby is an author, living the life she knew she wanted when she left town. She did feel bad about breaking it off with her school boyfriend Christian, but they were just kids. These days she's signing books in San Antonio. As she has a few days to spare, she suggests taking the Air B&B room on the ranch to have a break and time to reconnect. The family is pleased with her company, and they could use the extra income, so that works. Abby doesn't know that Dylln has serious diabetes, and this becomes a major factor in the story.
SECOND CHANCE STORMS is the first book I've read by K.C. Kirkland and I enjoyed the discovery of a new author. The tale moves pretty fast because detail is omitted for the shorter novella length. For instance, I had to read through again to find Abby's surname near the end, and we just have to assume she got her car towed and fixed. We don't learn what the ranch produces, and the dog Storm, which plays a big role, isn't assigned a breed or even a size. The cover shows a collie, but I was thinking of a Labrador – however, from the description we get, it could be a Boston terrier. The focus is strongly on the medical context, and it's good to get a feel for how people's lives are changed and how the family can handle treatments.
If you have a bus ride or a lunchtime in need of some reading, this sweet romance about SECOND CHANCE STORMS will make you smile and maybe even rethink aspects of your life.
SUMMARY
The man that broke my heart ten years ago just saved my life.

I decided to take a break from my book tour and drive home to see my dad. I never expected
Christian Peters to rescue me from a dangerous storm.

And he hasn't changed a bit…still stubborn as ever.

But I can be stubborn, too, so I accepted the invitation to stay at his family ranch from Christian's mom.

I know deep down Christian still has my heart in ways I'm not willing to admit, and seeing him care for his daughter has opened up a place in me I never knew existed.

But Christian can't stop seeing me as a city girl, and being on this farm again with him is driving me crazy. One minute I want to strangle him, and the next minute, I want to hold him close and never let him go.

Our connection is electrifying, and our past is the only thing standing in our way.
---
What do you think about this review?
Comments
No comments posted.

Registered users may leave comments.
Log in or register now!