"A fantasy with Irish, Vikings, spies and sorcery"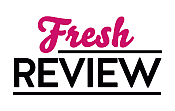 Reviewed by Clare O'Beara
Posted September 14, 2023

Fantasy Historical | Historical
Last year's hit Viking/Irish historical fantasy by Shauna Lawless, THE CHILDREN OF GODS AND FIGHTING MEN, is followed by THE WORDS OF KINGS AND PROPHETS, another episode in the progress of Brian Boru towards being crowned High King, and the settlement of Ireland by the Norsemen. THE WORDS OF KINGS AND PROPHETS hold sway in the year 1,000 AD. But the main characters we follow are women.
The preceding events crossed the Irish Sea a few times and traipsed the island, but came to a head in Dublin, occupied by the brutal King Sitric who taxed, dealt harshly with, and failed to protect the residents. The scattered kingdoms of Ireland in 1000 AD are quarrelsome, independent, and strong of arm. Gormflaith is married to Brian Boru, King of Tara in Meath at the centre of Ireland. The brilliance of the fantasy element is that Gormflaith is one of the few remaining Fomorian people, a sorcerous and selfish race who have no pity. She has manipulated her way into her two marriages and quite to her surprise, this book finds her expecting Brian's baby.
Opposing the Fomor are Descendants of the Tuatha De Danaan or Fair Folk, who are also dwindling in number and mainly live on a hidden island. They have sworn not to interfere in the deeds of mortals anymore, but sometimes it's hard to resist. One such, Fódla, is a healer woman who, with her growing nephew Broccan, tramped the hills in the first book of the Gael Song series until she could get accepted into Brian's camp. The arrival of Gormflaith puts the two in great danger.
The mix of Irish, Vikings, Christian, and Pagan customs, Irish mythology, and the bustling trading port of the Dubliners makes for a heady brew. So much is happening, but often at a distance, until the march or longship arrives in the thick of events. Then there's a pitched battle. The river battle which Brian had to fight against a kingdom while on a trade mission is a matter of historical record, and so is the Viking trade in slave labour. Some Irish characters strongly oppose slavery.
On that note, Shauna Lawless explains how trade goods and ships were made by physical labour, using skills that took years to acquire, and buying the goods propped up slavery in one way or another. This could be seen as a comment on today's globalisation of trade and the hidden origin of consumer goods and raw materials. THE WORDS OF KINGS AND PROPHETS still carry a ring of truth today, over a thousand years later. Grab your cloak and mead for this exciting fantasy.
SUMMARY
The sequel to the critically acclaimed The Children of Gods and Fighting Men, The Words of Kings and Prophets is the powerful new historical fantasy novel by Shauna Lawless.
Ireland, 1000 AD. Gormflaith is unhappily married to Brian Boru, High King of Ireland, and although a queen she struggles with her limited position. As an immortal Fomorian with the secret gift of magic, Gormflaith has a burning desire: to find and destroy the hidden fortress of her sworn enemies, the Descendants, who seek to kill her kind at all costs. She begins to use her magical powers, and discovers she is more skilled than she ever realised... but can she control what she will become?
Meanwhile Fó dla, the Descendants' healer, mourns her banished sister but clings to life as the guardian of her young nephew. She seeks a place of safety for them both, but he has secrets of his own that could threaten everything – and Fó dla must do all in her power to keep him hidden away from those who would use him for evil.
When a mysterious man comes to King Brian's court, his presence could spell disaster or deliverance for both Gormflaith and Fó dla – and for Ireland herself. For he is Tomas, an ambitious immortal with few scruples – and he will do anything to see his plans become reality.
Soon, mortals and immortals alike are drawn towards a bitter conflict that could decide the future of Ireland and all her people.
---
What do you think about this review?
Comments
No comments posted.

Registered users may leave comments.
Log in or register now!