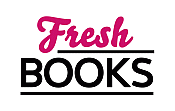 Fall into September books you'll love
"What if the truth is impossible to face?"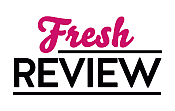 Reviewed by Evie Harris
Posted September 8, 2023

Thriller Historical | Thriller Serial Killer
When Nora Kinney's husband enlists in the service in 1943, her life becomes complicated. Suddenly, she is the single parent of their two children. Wanting to do something for war effort, Nora gets a job as a riveter at a B-17 plant, which turns out to be an education in itself. While trying to strike a balance between work and issues with her children, tragedy strikes. A coworker is murdered and then other women fall victim. Suddenly, Nora's once seemingly safe neighborhood is the preying ground of a serial killer and she finds reason to believe she is somehow connected to all this.
THE ENEMY AT HOME by Kevin O'Brien is a gripping work of historical fiction as well as a tightly woven psychological thriller. The story brings to life the important work of thousands of women--they were often harassed and resented by the men they worked alongside. And now, their lives are in danger. Nora is a well-defined protagonist. Her determination grows after each murder to find out who the killer is. She has her suspicions, but the possibilities are horrific. Her determination to get answers places her in precarious situations and leads to shocking realizations. What will she do if her worst fears come to fruition?
Even though this story spans a short time, a great deal that happens. Running concurrently with the plot, the narrative deals with racism, homophobia, and misogyny. Skillfully crafted, THE ENEMY AT HOME is thought-provoking and memorable. Highly recommended.
SUMMARY
A serial killer preys on women in WWII-era Seattle in the New York Times bestselling author's gripping new thriller—a blend of vivid, richly detailed historical fiction and taut suspense.

1943, Seattle. While raging war reshapes the landscape of Europe, its impact is felt thousands of miles away too. Before the war, Nora Kinney was one of countless housewives and mothers in her comfortable Capitol Hill neighborhood. Now, with her doctor husband stationed in North Africa, Nora feels compelled to do more than tend her victory garden or help with scrap metal drives . . .

At the Boeing B-17 plant, Nora learns to wield a heavy riveting gun amid the deafening noise of the assembly line—a real-life counterpart to "Rosie the Riveter" in the recruitment posters. Yet while the country desperately needs their help, not everyone is happy about "all these women" taking over men's jobs. Nora worries that she is neglecting her children, especially her withdrawn teenage son. But amid this turmoil, a sinister tragedy occurs: One of Nora's coworkers is found strangled in her apartment, dressed in an apron, with a lipstick smile smeared on her face.

It's the beginning of a terrifying pattern, as women war-plant workers like Nora are targeted throughout Seattle and murdered in the same ritualistic manner. And eclipsing Nora's fear for her safety is her secret, growing conviction that she and the killer are connected—and that the haven that was her home has become her own personal battlefield . . .
---
What do you think about this review?
Comments
No comments posted.

Registered users may leave comments.
Log in or register now!