"Teaberry Island holds secrets and romance"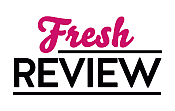 Reviewed by Clare O'Beara
Posted August 24, 2023

Mellie Anderson is a young widow with a lively boy on Teaberry Island in Chesapeake Bay. She's running a local store because the owner is an older woman who can't cope right now. Alfie, her son, is growing up gifted and is about to be sent off-island for daily school. THE FOREVER FARMHOUSE is not about a farm, but about a family.
Ryan Hastings arrives on the ferry to help his widowed foster mother, Betty Raines. Since the loss of her husband Wayne, the local pastor, she's been depressed and too weary to run her store or look after herself. Ryan asks neighbour Mellie to help them clear the clutter in the house. He's a research scientist and he also wants to spend time on a grant application to help the environment of the bay. Teaberry Island was good to him. He came from a difficult background, and his rough-and-tumble foster brothers and caring substitute parents straightened him out and gave him opportunities in life. It's time he repaid Betty and made amends with Mellie for deciding not to date her anymore when they were in high school.
I have read a similar theme more than once, but individual factors set THE FOREVER FARMHOUSE apart. Reawakening the youthful romance is an option, but it's not the only option either person has, and nobody is pushing them to date. Mellie keeps going over something in her mind, and I believe she should have spoken out sooner, but then there would have been less tension. Ryan's environmental research and the eager help he gets from kids and fishermen alike add hugely to the depth of this story. And while many romances feature bright and lively kids, the demonstration that Alfie is gifted and needs different tuition, as well as finding how to get along with his classmates, is well worth reading.
I note that not many young people are shown on the island, tourists aside. Some might only be there for the summer work. As the tale turns to autumn and Halloween decorations appear, the tourist crowd thins and the island life gets quieter and more comfortable. It's a get-along place, where people don't poke their nose in anyone's life but are ready and willing to help if needed. I also like the issues for seniors and how Betty starts re-learning life alone. Lee Tobin McClain has chosen a beautiful setting for a warm and character-filled romance. As this series is called Hometown Brothers I am guessing we will see the other fostered brothers in the next books. THE FOREVER FARMHOUSE is a slow and steady build towards love and the next generation of islanders.
SUMMARY
A Chesapeake island homecoming—and a life-changing discovery
When Ryan Hastings first came to Teaberry Island, he was a troubled teen on his last chance. He's returning as a renowned scientist, checking in on his widowed foster mother. But one thing hasn't changed—Ryan's feelings for the girl next door who he loved…and left. Mellie Anderson has a son now, and a good life that Ryan believes he's still too damaged to share. But he knows he can help young Alfie, who's getting picked on at his new school.
Mellie is grateful her gifted son is getting extra support, and torn about where it's coming from. Ryan has no idea he's Alfie's father. No matter how valid her reasons were, could Ryan ever understand why she didn't tell him? But in this close-knit community, friendship and forgiveness are always near at hand, and forever love might be waiting just next door.
---
What do you think about this review?
Comments
No comments posted.

Registered users may leave comments.
Log in or register now!