"How much would you do to save a stranger?"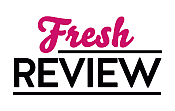 Reviewed by Evie Harris
Posted August 23, 2023

Suspense Historical | Women's Fiction Historical | Thriller Historical
Many words have more than one meaning and "Pianist" is one of them: NOUN. Informal. A person who operates or controls a radio transmitter-often in code. THE WAR PIANIST by Mandy Robotham begins in London in July of 1940. Marnie Fern is just trying to survive the horrors of the Blitz. Her life is upended when her beloved grandfather is killed. She knew he was a gifted tailor, but his death revealed something else. Hidden in his basement was a radio and a stranger tells her that her grandfather had been working secretly sending and receiving coded messages to help the Dutch resistance. He had taught Marnie Morse Code and now she is asked to take his place as a pianist. Her contact is to be resistance member Corrie Bakker who is living in Nazi-occupied Amsterdam. Wanting purpose in her life, Marnie agrees and from that point on her life takes a trajectory she could never have foreseen.
In this unique work of historical fiction, two women living in two different places manage to establish a dialogue without speaking a word. When one of their lives is threatened, the other doesn't hesitate to try to help. Will she be successful?
Well-plotted and multilayered, the narrative is well-paced. The characters are deftly defined. They are a fiercely determined group and will do what is needed to achieve their goals. Packed with mystery, danger, twists and turns, and betrayal, the story races towards its conclusion.
Masterfully crafted, THE WAR PIANIST brings to life a part of history during which many risked everything to fight for freedom. This story is well worth reading. Highly recommended.
SUMMARY
Two cities. Two spies. Which woman survives?
Pianist: NOUN. Informal. A person who operates or controls a radio transmitter – often in code.
July, 1940
Blitz-ridden London: Marnie Fern's life is torn apart when her grandfather is killed in an air raid. But once she discovers that he'd been working undercover as a radio operative – or pianist – for the Dutch resistance, Marnie knows she must complete his mission – no matter the cost…
Nazi-occupied Amsterdam: At the other end of the wireless, fellow pianist Corrie Bakker is caught in a dangerous game of cat-and-mouse as she desperately tries to keep her loved ones out of the line of fire – even if it means sacrificing herself…
Bound together by the invisible wires of their radios, the two women lead parallel lives in their home cities, as both are betrayed by those they trust the most. But when the Nazis close in on one of them, only the other can save her…
The next gripping and heartbreaking WWII historical fiction novel from international bestseller, Mandy Robotham.
---
What do you think about this review?
Comments
No comments posted.

Registered users may leave comments.
Log in or register now!