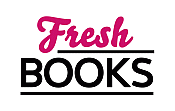 December's Must-Reads: Top Books to Close Out the Year with a Bang
"Guess who is living next door!"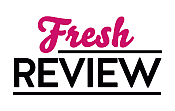 Reviewed by Evie Harris
Posted August 14, 2023

Iris Collins was not in a good place: broke, in debt, and basically unsuccessful. She came from a family of "psychic vampires" who were high achievers. Somehow, she just didn't fit in. It seems like her life changes for the better when she unexpectedly inherits her great-aunt's house. Ok--there is hope here now. She'll turn it into a boarding house, hoping to make enough money to make the endless number of updates the old house needs. What follows is a story about a house that becomes home to a most unusual group of boarders: a grumpy elderly gentleman (human), a witch with a specific skill set, a shapeshifter (hawk), a delightful older woman (human), and Rowan (very talented). What could possibly go wrong with this crew? Read on.
While THE ONLY PURPLE HOUSE IN TOWN by Ann Aguirre utilizes the paranormal world, the narrative goes deeper than that. Eli Reese (hawk shapeshifter) actually has a history, albeit brief, with Iris that she honestly doesn't remember. Her act of kindness, when he was a child, has followed him into adulthood. Now that he has accidentally become her boarder, he struggles with a way to tell her the truth. Complicating things even more, he is falling in love with her. The world around them is suspicious of "others," but somehow this eclectic group finds a way to make a family they "found" instead of one they were born into. Skillfully told, the author takes us into this very special world. The characters are unique and it is easy to want the best possible outcomes for them. There are important lessons to be learned from the way they interact and respect each other.
This beautifully told story embraces themes of inclusion, respect, romance, and, of course, family. This is a story that makes one wish there was an only-purple house in every town. Highly recommended.
SUMMARY
From New York Times bestselling author Ann Aguirre comes the magical town of St. Claire, where anything is possible…
Iris Collins is the messy one in her family. The "chaos bunny." Her sisters are all wildly successful, while she can't balance her budget for a single month. It's no wonder she's in debt to her roommates. When she unexpectedly inherits a house from her great aunt, her plan to turn it into a B&B fails—as most of her plans do. She winds up renting rooms like a Victorian spinster, collecting other lost souls...and not all of them are "human."
Eli Reese grew up as the nerdy outcast in school, but he got rich designing apps. Now he's successful by any standards. But he's never had the same luck in finding a real community or people who understand him. Over the years, he's never forgotten his first crush, so when he spots her at a café, he takes it as a sign. Except then he gets sucked into the Iris-verse and somehow ends up renting one of her B&B rooms. As the days pass, Eli grows enchanted by the misfit boarders staying in the house…and even more so by Iris. Could Eli have finally found a person and a place to call "home"?
---
What do you think about this review?
Comments
No comments posted.

Registered users may leave comments.
Log in or register now!